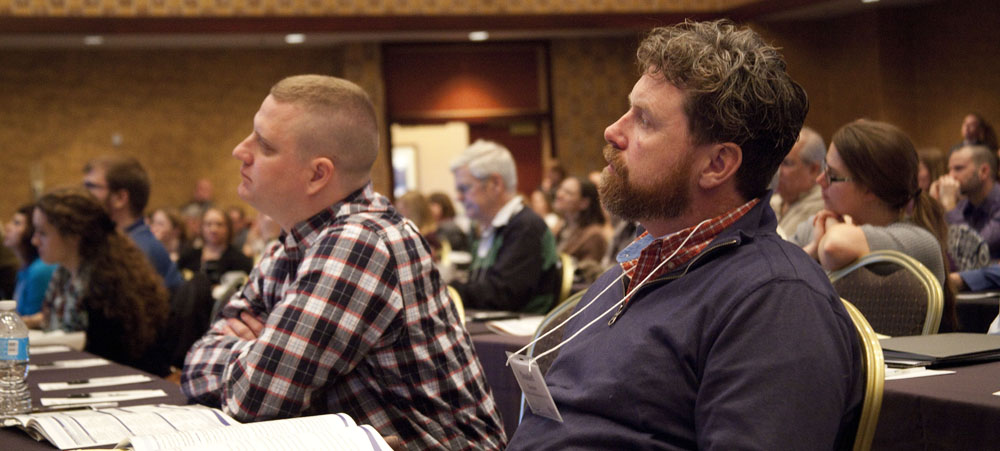 It's All About the Water: Promoting Hydrologic Restoration to Help Solve Wisconsin's Water Challenges
Tuesday, February 16, 2021, 9:00 am
–
12:40 pm 
and Wednesday, February 17, 2021, 9:00 am – 12:40 pm
Sponsored by the Brookby Foundation, Forest County Potawatomi, Wisconsin Coastal Management Program, and the Fund for Lake Michigan
WWA is hosting a special symposium as part of the February 2021 Wetland Science Conference,
It's All About the Water
, to promote hydrologic restoration as a key approach to solving Wisconsin's water challenges. If we are to solve these many challenges, we need local, community-driven hydrologic restoration—especially upper watershed wetland and floodplain restoration. To achieve the necessary landscape-level impacts, these local restoration actions must be replicated at larger scales. In order to realize
both
local action and landscape-level impacts, we need:
a common understanding of basic hydrologic principles among the community of professionals who influence land-use practices in Wisconsin.
policies and programs that support, encourage, and fund a watershed approach to hydrologic restoration.
a community of agencies and individuals who work together to expand and improve how we implement hydrologic restoration on the ground.
The symposium seeks to advance all three of these conditions. It also seeks to advance conversations around how we can achieve integrate hydrologic restoration across the many existing natural resources programs in Wisconsin to better protect and restore our watersheds, waters, and landscape.
The symposium will bring in nationally-recognized experts from around the country to share their expertise and experience on how hydrologic restoration can be used to achieve ecological goals and solve water management problems. The roster includes research hydrologists whose work has changed the field of restoration ecology as well as hydrologic restoration program managers from the public, private, and tribal sectors.
These invited presentations will set the stage for a Wisconsin-focused discussion to explore how we can better integrate hydrologic restoration into state and local conservation planning and restoration. Attendees will also hear from a panel of Wisconsin agency leaders on their vision for better integrating hydrologic assessment and restoration into state programs. Attendees will have opportunities to engage in dialogues with fellow public- and private-sector professionals about building and meeting demand for a hydrologic approach to addressing Wisconsin's water management challenges. In addition, WWA will present findings from a series of focus groups exploring these issues.
The symposium will take place during the first two days of the Wetland Science Conference (February 16 and 17) and is included among all the great content registrants will have access to for one low registration fee.
Featured speakers
Aja DeCoteau, watershed department manager with the Columbia River Inter-Tribal Fish Commission
Why watersheds? Working towards landscape-level change

Colin Thorne, professor of physical geography at the University of Nottingham
How rivers and wetlands work (and work together)

Joe Wheaton, associate professor at Colorado State University and founder of Anabranch Solutions
Let the river do the work: how low-tech solutions and partnerships can help us get to scale

Dorothy Merritts, professor of geosciences at Franklin & Marshall College
How history and processes influence watershed restoration

Mike Kline, river ecologist and geomorphologist at Fluvial Matters, LLC
How state programs can protect and restore rivers and watersheds

Katie Jagt, senior water resources engineer at Watershed Science + Design
How public-private partnerships and locally-driven planning can build resilient watersheds

Agency panelists
The following agency representatives will join us for a discussion of their vision and ideas for better integrating hydrologic assessment and restoration into state-sponsored water management efforts:
Kenneth Bradbury, State Geologist and Director of the WI Geological & Natural History Survey at UW-Extension

Dave Siebert, Administrator for the Division of External Services, Wisconsin Department of Natural Resources

Sara Walling, Administrator for the Division of Agricultural Resource Management, Wisconsin Department of Agriculture, Trade, & Consumer Protection

Matt Krueger, Executive Director for Wisconsin Land+Water Conservation Association
Registration information
To attend the symposium, register for the Wetland Science Conference. Registration fees include access to the symposium as well as the conference. Details on fees and registration options.