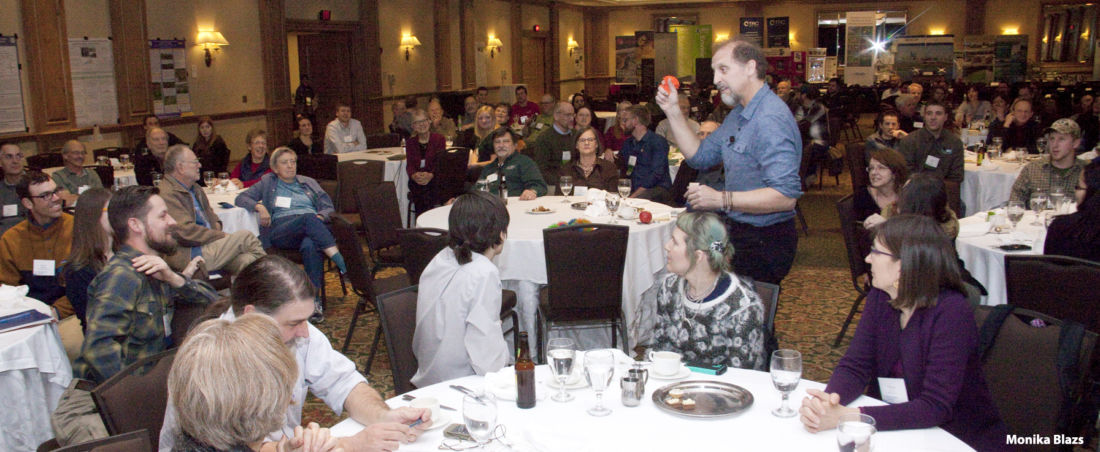 Banquet
Wednesday, February 19th, at 6:30 pm
Osthoff Resort Grand Libelle Ballroom
Join us for an evening of good food, great company, and interesting conversations about wetlands and nature at our conference banquet. Open to people attending the conference and anyone else who is interested, this memorable evening offers something for everyone.
Presentation
Wisconsin Wetlands Association is pleased to welcome Ben Goldfarb as our banquet speaker this year. Ben Goldfarb is the author of Eager: The Surprising, Secret Life of Beavers and Why They Matter, winner of the 2019 PEN/E.O. Wilson Literary Science Writing Award and named one of the best books of 2018 by the Washington Post. Goldfarb will reveal how our modern idea of what a healthy landscape looks like and how it functions is amiss, distorted by the fur trade that trapped out millions of beavers from North America's lakes and rivers. The consequences of losing beavers were profound: streams eroded, wetlands dried up, and species from salmon to swans lost vital habitat. In his presentation,
Goldfarb will describe beaver biology, ecology, and history; detail the many environmental benefits provided by beavers, including habitat creation, water storage, and pollution filtration; and explain how landowners and municipalities around the country are learning to coexist with these challenging rodents. The presentation will also touch upon beavers' role in Wisconsin ecology and their unique management status within the state.
Tickets
The banquet is open both to conference participants and the general public. Tickets for the banquet and presentation are $50 per person.
Tickets will be on sale in early December.