Special Training
SOLD OUT
This special training is your chance to learn and apply new skills and methodologies for wetland management. Pre-registration for the special training is required. Space is limited and sign up is first-come, first-served, so register early to make sure you reserve your spot. Note that special training fees are non-refundable. 
Wetland Processes as the Foundation for Wetland Management
Date and Time: Tuesday, February 18, 8:00 am – 5:00 pm
Location: Crystal Lake Room, Osthoff Resort
Registration fee: $60
Workshop fee includes continental breakfast, lunch, afternoon snacks, beverages, and materials.
Instructors: Leigh Fredrickson, Wetland Management and Educational Services, Inc., and Drew Fowler, WDNR
Wetlands are diverse systems that cross all ecological regions and include floodplain forests, coastal marshes, prairie potholes, playa lakes, and wet meadows. Abiotic drivers that shape ecological processes in wetlands result in different vegetative structure and biotic communities among wetland habitats. Understanding wetlands from a process level can facilitate successful restoration and management. Because we live in a world where intensive human modifications of the landscape have compromised the natural processes promoting biodiversity and productivity in wetlands, we need improved wetland restoration and management approaches to help heal our wetlands, waters, and landscapes.
This classroom training will present information at a level accessible to beginners and in a context that is meaningful to more experienced wetland professionals. The training focuses on the foundational concepts required to recognize abiotic factors unique to each management site and link those conditions with the biotic communities that determine the potential for management success. We will discuss abiotic conditions that drive wetland processes, such as climate, hydrology, soils, and geomorphology, and then explore interlinkages among abiotic processes and the responses of plants, invertebrates, wildlife, and fish. We will use examples of the successful application of these principles in arid, tropical, and floodplain settings across the United States to help attendees plan, restore, and manage wetlands.
Instructors
Leigh Fredrickson has nearly 80 years of wetland experience including an academic career focused on wetland ecology. He taught university courses and given hundreds of wetland workshops. Frederickson has examined wetlands in all 50 states and assessed wetland conditions on National Wildlife Refuges, state lands, and National Forests and Parks.
Drew Fowler is a research scientist at Wisconsin DNR focusing on waterfowl and wetland ecology and conservation.  Drew studied abiotic factors that influence wetland management in arid floodplain wetlands in New Mexico and winter carry-over effects in migratory snow geese. Drew has guest-lectured in wetland management courses and taught wetland management principles.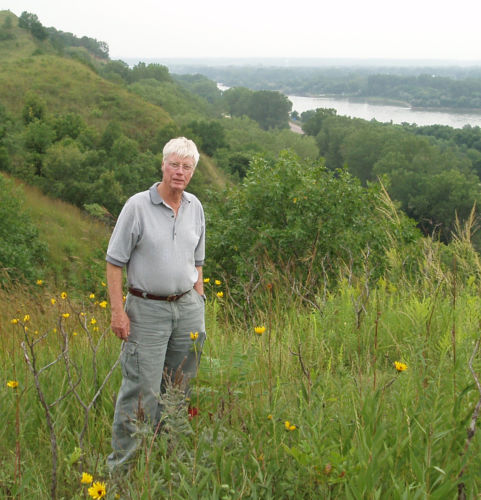 Registration
SOLD OUT — You can add this training when you register for the conference and you will be put on the waiting list. Training fees are non-refundable (if you are on the waiting list, you will not be charged unless a space opens up in the training and you get let in). 
Sponsors
Special thanks to these partners for their financial support of this training: