Workshops
Workshops are your chance to learn and apply new skills and methodologies. Pre-registration for workshops is required and will include a nominal fee to cover workshop expenses. Sign up for workshops when you register for the conference. Please note that these sessions may be held concurrent with other conference content (working groups or roundtable conversations), so check the conference schedule before you sign up. Space in each workshop is limited, and sign up is first-come-first-serve, so register early to make sure you get into your desired workshop. Like the rest of the conference, the workshops will be held virtually through a video meeting; all of the workshop instructors are incorporating opportunities for participant interaction and conversation. Note that workshop fees are non-refundable.
Why diversity, equity, and inclusion are vital to conservation goals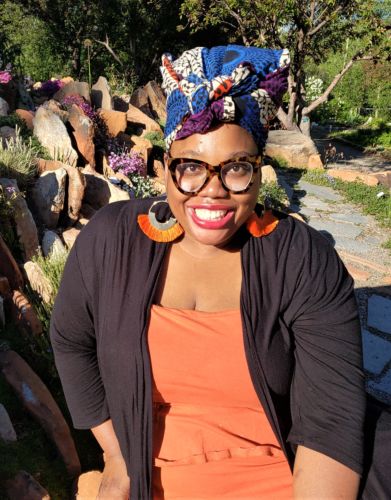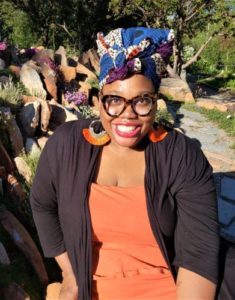 Date and Time: Tuesday, February 16, 2:30 – 4:00 pm
Registration fee: $20
Instructor: Parker McMullen Bushman, Ecoinclusive
Diversity, equity, and inclusion (DEI) have become buzzwords placed strategically in organizational mandates, have inspired the formation of DEI committees, and/or have sparked critical dialogue around organizational culture. But do we know what these words really mean? How do we put this work into action in the field of conservation? In this session, we will learn how we can incorporate DEI principles into our work and the importance of creating welcoming spaces. This work is critical so that all people may become conservationists who will advocate for and protect our most precious public resources–our lands and waters and the plants and animals (including people!) they support.  
Parker McMullen Bushman is a dynamic speaker that engages audiences in new thinking around what it means to be a diversity change agent, an inclusive leader, and a capacity-builder for transformational change. Her background in the environmental education, conservation, outdoor recreation, and interpretive fields spans more than 23 years. Parker's interest in diversity, equity, and inclusion issues developed from her personal experiences facing the unequal representation of people of color in nonprofit and environmental organizations. Parker tackles these complex issues through head-on activism and education. In Colorado, she works with organizations to aid them in building culturally competent organizations that are representative of their communities.
Wetland soils
Date and Time: Wednesday, February 17, 1:00 – 3:00 pm
Registration fee: $20
Instructors: Drew Fowler, WDNR, and Pat Trochlell, The Prairie Enthusiasts
Understanding how soil properties influence wetland productivity is an essential requirement across disciplines of wetland management, restoration, or mitigation. Soils influence water availability, water transport, vegetation communities, and so much more. In this workshop, we will go over the unique and diverse properties of wetland soils and give specific consideration to how different soils facilitate surface and groundwater flows that influence management and restoration practices. This workshop will equip you with the questions to ask of the soils you interact with on "your" wetlands. We will additionally introduce online tools, like the NRCS Web Soil Survey, that provide detailed spatial variability in soil characteristics. We will conclude the workshop by highlighting wetland restoration and management case-histories particularly influenced by soil characteristics.
Drew Fowler is a research scientist at Wisconsin DNR focusing on waterfowl and wetland ecology. Drew studied abiotic factors that influence wetland management in arid floodplain wetlands in New Mexico for his master's degree.  He received his Ph.D. from the University of Missouri where he studied winter carry-over effects in migratory snow geese.  Drew has guest-lectured in wetland management courses at Louisiana State University and the University of Missouri.  He has also taught wetland management principles in China in coordination with the USGS, USFWS, and the International Crane Foundation.
Pat Trochlell is an ecologist working in wetland, prairie, and oak ecosystems. She retired from WDNR after 30+ years working on wetland regulation, restoration, monitoring, and training issues. She currently does plant community inventories and assessments, teaches natural resource courses, and is on the local chapter board of The Prairie Enthusiasts. She is a state-licensed hydrologist and soil scientist.
How to leverage multiple new technologies for more efficient wetland assessments, monitoring, and delineations
Date and Time: Wednesday, February 17, 3:00 – 5:00 pm
Registration fee: $20
Instructors: Jeremy Schewe, Ecobot, Gale Shea, Seiler Instrument, Eric Parker, Heartland Ecological Group, and Daniel Martin, Esri
Data collection and analysis are the foundation for the creation of knowledge, and knowledge leads to the protection of our natural resources while enabling economic progress. The right kind of technology gets out of the scientist's way and allows for a greater attention and focus on the creation of this critical knowledge.
Learn how to best utilize the new technology ecosystem from the practical experience of practicing wetland scientists. Hear from field scientists and providers about:
GIS software for wetland predictions modeling
Bluetooth-enabled GNSS receivers for accurate geospatial data collection
Field applications for efficiency
Post-processing GIS software for creating final maps in respect to wetland monitoring, assessments, restoration, and delineations.
See how your workflow already fits in with the utilization of the covered tools and learn how these tools can help you and your team to be more efficient and effective scientists. Fellow regional wetland scientists who utilized these tools will present case studies.
Jeremy Schewe is an ecopreneur meshing ecological management with tech. As a Professional Wetland Scientist, ecologist, botanist, environmental consultant, and chief scientist, he has 18 years of natural resources project management experience from around the world. Jeremy's niche is in the interchange between people and sensitive habitats via wetlands delineations, T&E surveys, biological inventories, botanical inventories, 404/401 permits, and more.
Gale Shea is a graduate of the Geography/GIS program at UW-Madison and a GISP. A self-proclaimed "map-geek", Gale has worked in the geospatial field for both public (NRCS and Wisconsin DNR) and private companies since the 1980s. She is currently a Mapping Rep at Seiler Instrument, the local Wisconsin Trimble dealer. In her position, she provides industry-leading GPS mapping solutions daily to hard-working GIS colleagues across all sectors in Wisconsin.
Eric Parker is a Principal Scientist at Heartland Ecological Group which serves clients mainly in Wisconsin and the upper Midwest. He has 33 years of experience assisting public and private sector clients in botanical surveys, rare species surveys, wetland investigations, and restoration and management in the context of natural settings. Eric advocated for the use of the Floristic Quality Assessment (FQA) in Wisconsin, and it was rolled out by the Wisconsin DNR in 2003
Daniel Martin is a Consultant / Project Manager with Esri, focusing on client success in natural resource and geodesign projects. With a master's degree in landscape architecture from the University of Arizona and a bachelor's degree in physical geography from California State University-Chico, his professional focus is on ecology, riparian restoration/enhancement, pyrogeography, natural resource management, wildlife management, and real estate investment.
Identification of Wisconsin's aquatic plants
Date and Time: Thursday, February 18, 1:30 – 3:30 pm
Registration fee: $20
Instructors: Paul Skawinski, UW-Stevens Point Extension Lakes; Susan Knight, UW-Trout Lake Station; and Michelle Nault, Wisconsin Dept. of Natural Resources
Learn to identify many of the submergent and floating-leaved plants of wetlands and other aquatic habitats of Wisconsin. Paul will use an abundance of photographs and simple tips to help you distinguish common aquatic plants, and prepare you to dive deeper into identifying rare and difficult species.
Participants are encouraged to purchase a copy of the recently published 4th edition of Aquatic Plants of the Upper Midwest ($40 including S&H) prior to the workshop if they don't already own it. Paul will be referring to the book throughout the workshop.
Paul Skawinski teaches aquatic botany at UW-Stevens Point and is the author/photographer of the field guide Aquatic Plants of the Upper Midwest. Paul is passionate about all things aquatic and has led dozens of workshops on aquatic plant and animal identification.