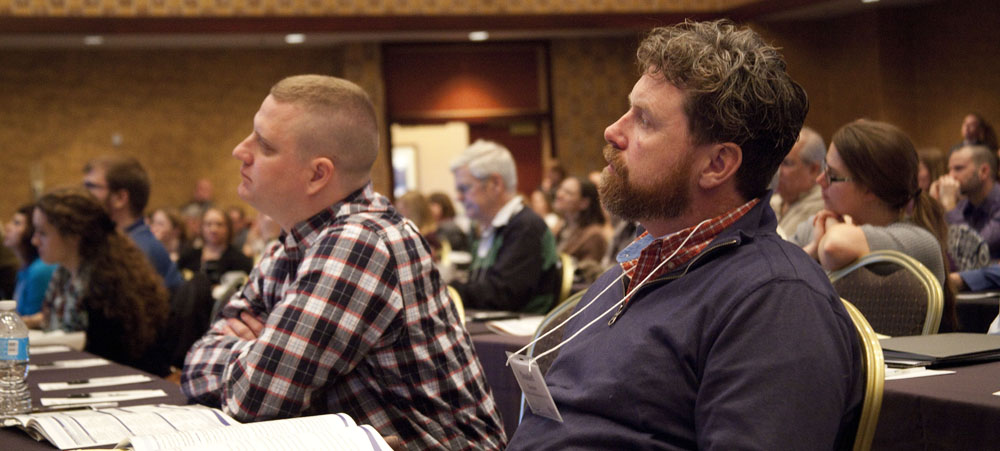 Conference symposia
Symposia are planned sessions on special topics that support the conference theme and that integrate across disciplines and across the landscape. Symposia could include oral presentations, panel discussions, and/or open discussion. All symposia should further information sharing and collaboration on current critical wetland issues.
No pre-registration is required for symposia. Please note that these sessions may be held concurrent with other conference content (working groups, roundtable conversations, field trips, and concurrent sessions). 
Wednesday, February 21, 2024
Restoring Green Bay
Date:  Wednesday
Time: 1:30 to 4:00 pm
This symposium will look at historical, current, and future restoration efforts that work in concert to restore Green Bay from a landscape scale. Partners will show how programs—from the Green Bay Area of Concern to the Fox River Lower Green Bay Natural Resource Area to the Great Lakes—are addressing habitat loss and shaping the future of Green Bay.
Facilitator: Brian Glenzinski, Ducks Unlimited
Thursday, February 22, 2024
Wisconsin and Minnesota Wetland Monitoring and Assessment
Date: Thursday
Time: 10:40 am to 12:00 pm
State agency staff will share recent findings from wetland monitoring and assessment studies and present on new and upcoming wetland assessment methodologies that will be incorporated into regulatory decision making and watershed planning efforts.
Facilitator: Sally Jarosz, WDNR