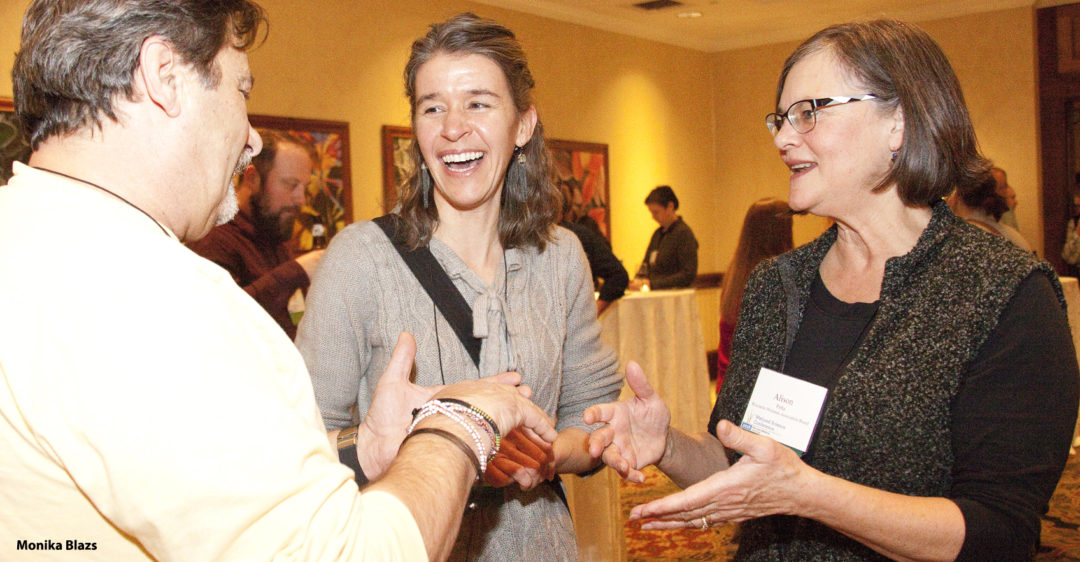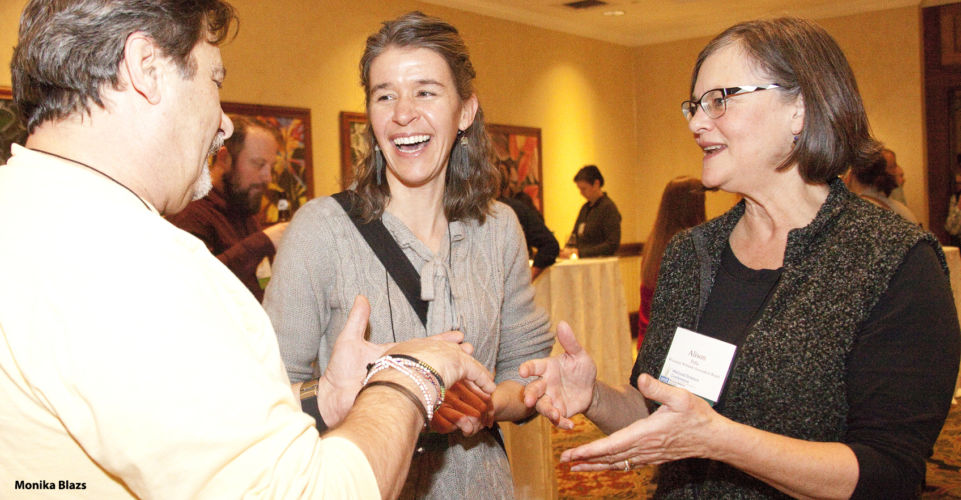 Networking
While the information learned from presentations is an important part of the conference, past attendees tell us that the networking opportunities provided by a gathering like this are the most rewarding benefit of attending. As a result, we work to make sure we include plenty of time for networking.
This year's virtual format will present new and different opportunities to connect with fellow attendees, whether through topical discussion group, live video chats, a social messaging wall on our virtual event platform, opportunities to connect with exhibitors, and more. It won't be the same as an in-person conference, but it will be great, and think about all the time you'll save traveling!
WWA Annual Membership Meeting
Stay tuned for details about this opportunity to hear highlights of WWA's work from WWA's work in 2020 and elect WWA board members. As always, this event will also have fun opportunities to connect with other attendees.
Poster session
Authors will be available at their virtual poster display at set times during the conference so you can talk with them about their research.
Roundtable conversations

Roundtable conversations are informal sessions where people with a shared interest can come together to talk about that topic as part of the Wetland Science Conference. They are a great place to bring your questions or challenges to ask others for suggestions or to come up with solutions to shared challenges. Most importantly, they are great places to talk with people who share your interests and build relationships you can draw on after the conference. Roundtable conversations are one way we can try to recreate some of the hallway conversations that happen during an in-person conference and are an important part of networking and relationship-building.
Topical discussion boards
Want to connect with other young professionals at the conference? Talk with other women wetland scientists? Exchange ideas with other people studying wetland soils? This is just the tip of the iceberg at this year's conference, at which every attendee will have the opportunity to start up topical discussion groups. These discussions can happen via chat room or live face-to-face virtual meeting rooms. 
…and more!
Networking opportunities can be as creative as you are! If you have an idea for ways we can help conference attendees connect with one another, please contact conference@wisconsinwetlands.org to discuss ways we can help you bring your idea to life at the conference.