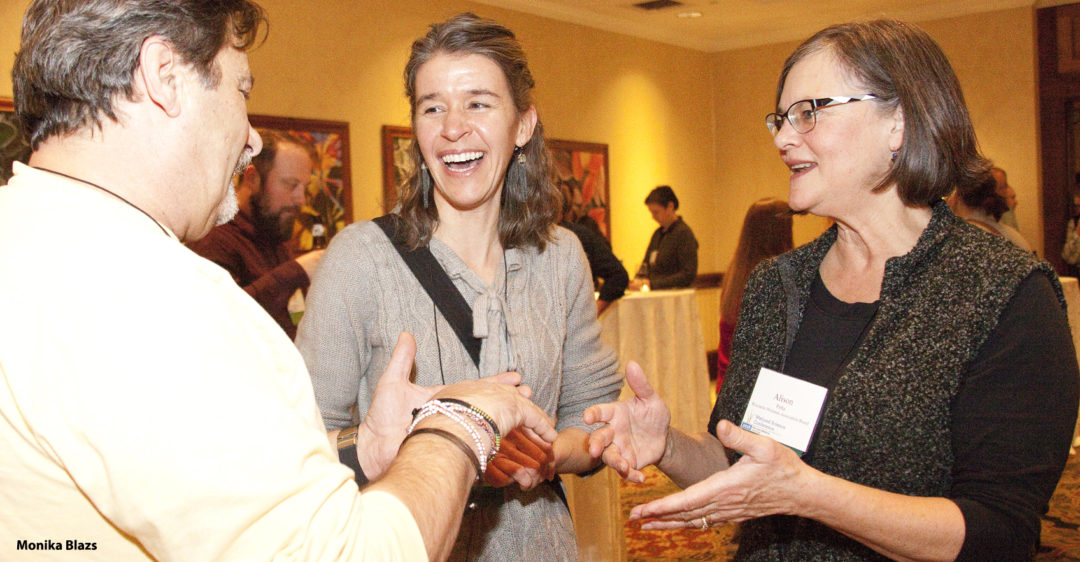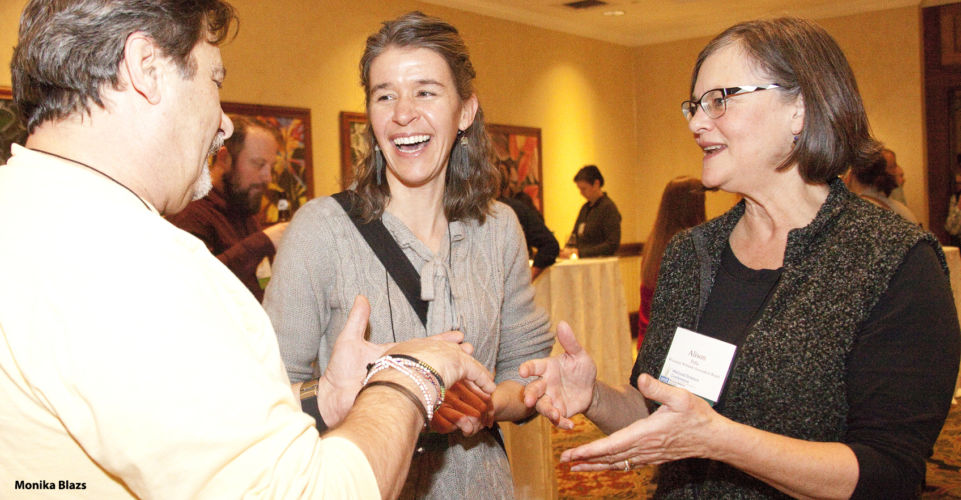 Networking
While the information learned from presentations is an important part of the conference, past attendees tell us that the networking opportunities provided by a gathering like this are the most rewarding benefit of attending. As a result, we work to make sure we include plenty of time for networking through informal and structured opportunities such as those below. You won't want to miss these great chances to network.
Conference kickoff social and WWA Annual Membership Meeting
Tuesday, February 15, 6:00 – 9:00 pm
Online
Catch up with your wetland colleagues and friends at this fun event that kicks off Wisconsin Wetlands Association's 2022 Wetland Science Conference. This year it's BYOB (bottle of your choice!).
Hear highlights of WWA's work from WWA's work in 2021 and elect WWA board members during a brief annual membership meeting.
Back by popular demand this year is Wetland Trivia! We'll team up to tackle our crowd-sourced questions that will test your wetland knowledge. Ask anyone who attended last year — it was really fun.
This is a FREE event that is open to the public.
Poster session
Wednesday, February 16, 5:00 – 6:30 pm
Online
We have a new virtual platform for hosting the poster session this year that will allow for more spontaneous conversations and interactions with poster presenters. Bring your favorite beverage and get ready for some good networking that just might feel a little bit like the real thing.
Banquet
Wednesday, February 16, 6:30 – 7:30 pm
Online
Following years of conference banquet tradition, we invite you to join with your colleagues and friends for this virtual presentation. We'll skip the institutional rubber chicken banquet meal and do it BYOB-style instead (Bring Your own Banquet). Registration is required for this free event that is open to the public. Bring a friend!
This year we'll feature a presentation about wild rice by Peter David, wildlife biologist with the Great Lakes Indian Fish & Wildlife Commission. Details on the presentation here.
Register for the banquet here.
If you are planning to attend the conference, register when you sign up for the conference.
If you would like to attend just the banquet, select the "Banquet Ticket Only" option.
Roundtable Conversations
Roundtable conversations are informal sessions where people with a shared interest can come together to talk about that topic as part of the Wetland Science Conference. They are a great place to bring your questions or challenges to ask others for suggestions or to come up with solutions to shared challenges. Most importantly, they are great places to talk with people who share your interests and build relationships you can draw on after the conference. Roundtable conversations are one way we can try to recreate some of the hallway conversations that happen during an in-person conference in a virtual environment, and they are an important part of networking and relationship-building.