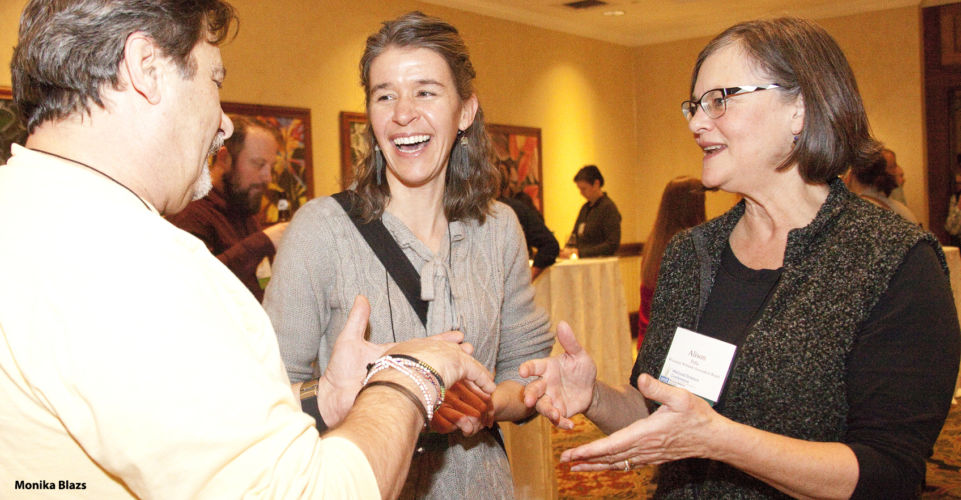 Networking
While the information learned from presentations is an important part of the conference, past attendees tell us that the networking opportunities provided by a gathering like this are the most rewarding benefit of attending. As a result, we work to make sure we include plenty of time for networking, whether in hallway chats or through structured opportunities such as those below. You won't want to miss these great chances to network.
Conference kickoff social and WWA Annual Membership Meeting
Tuesday, February 18, 6:00 – 9:00 pm
Catch up with your wetland colleagues and friends while enjoying light refreshments and a cash bar at this fun event that kicks off Wisconsin Wetlands Association's 2020 Wetland Science Conference.
Hear highlights of WWA's work from WWA's work in 2019 and elect WWA board members during a brief annual membership meeting.
Attendees can pick up registration materials, review presentation abstracts, and plan their conference schedule ahead of time. Presenters are encouraged to load their presentations.
This is a FREE event.
Conference kick-off event schedule:
6:00 – Doors open
6:20 – WWA Annual Membership Meeting
7:00-9:00 – Reminiscing, socializing, and networking
Poster session
Wednesday, February 19, 5:00 – 6:30 pm
Learn from and talk with poster presenters, mingle over a cash bar, and network with exhibiting organizations, agencies, and companies.