Call for Workshops
Wisconsin Wetlands Association invites you to submit a proposal for a Workshop at our 25th annual Wetland Science Conference, to be held February 18-20, 2020, in Elkhart Lake, WI. The conference will highlight the environmental, socio-cultural, and economic value of wetlands and will promote the latest research on and techniques for wetland and watershed planning, restoration, and management.
Workshops offer opportunities for participants to learn and apply new skills and methodologies. Workshops can range from a couple of hours to a half or full day, and they can be held on the day prior to the conference, the afternoon of day 2 of the conference, or on the day following the conference. All workshops should further knowledge-building on topics related to wetland science, management, and communications. Workshop organizers will be responsible for recruiting instructors and facilitators for their session.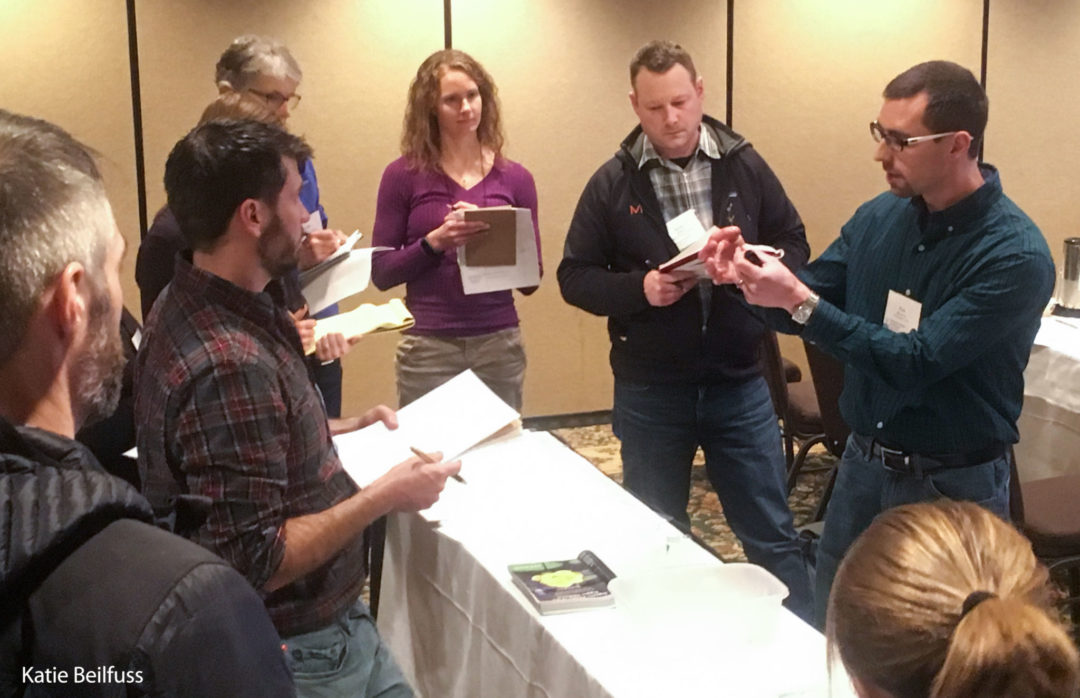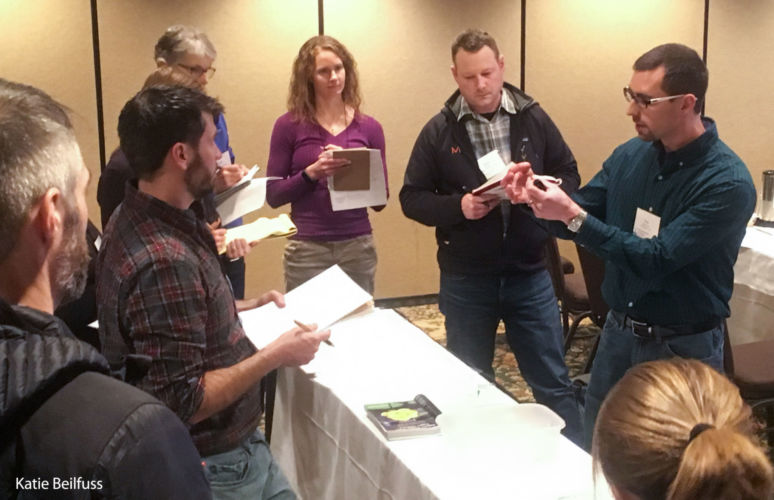 Suggestions for workshop topics
Wetland plant identification
Techniques for effectively communicating wetland science to non-science audiences
Demonstration of new tool / product of interest to wetland professionals (e.g., drones for surveys and management assessment; hardware/software for field data collection and management; products for protecting wetlands from damage during construction)
How to apply
To have your Workshop Proposal considered for WWA's 2020 Wetland Science Conference download and complete this workshop submission form. Workshop proposals should be submitted by September 27, 2019, via email to Katie Beilfuss, WWA Outreach Programs Director, at programs@wisconsinwetlands.org, in Microsoft Word or PDF format only.
Individuals considering submitting a workshop proposal should contact Katie Beilfuss, WWA Outreach Programs Director, at 608-250-9971, prior to submitting to discuss ideas and process.
Evaluation process and criteria
The Conference Advisory Panel will make the final decision with regard to the acceptance and scheduling of all workshops. Proposals will be reviewed following the submission deadline, and acceptance notices will be sent as soon as possible in order to allow organizers sufficient time to coordinate with speakers, make travel arrangements, seek institutional support, and secure sponsorship as necessary. Proposals will be evaluated based on the following criteria:
Relevance to conference vision/topics and attendees
Potential to bring in participants to the conference from different audiences
Overall quality of the submission
Provides a hands-on, collaborative, and/or active learning environment for attendees
Organizers will be notified electronically concerning the receipt, review, and acceptance of their proposal via the e-mail address provided. Organizers will be notified as to the acceptance of their proposal no later than November 4, 2019. If for some reason you do not hear from the Conference Advisory Panel Symposium Committee by November 4, 2019, please contact Katie Beilfuss, WWA Outreach Programs Director, programs@wisconsinwetlands.org.
Organizer responsibilities
All workshops must have a lead organizer who serves as the primary point of contact. This person should be readily available by email in the months leading up to the conference and is expected to be present at the workshop. Organizers are responsible for ensuring that all instructors/facilitators taking part in their workshop register for the conference before the deadline for registration (noon on February 13, 2020). Reduced early bird rates are available through January 17, 2020.
Funding
WWA can provide meeting space and onsite logistical support for workshops. We can charge a special fee to anyone registering for your workshop to cover any workshop costs (e.g. instructor payments, conference registration, supplies, catering, special AV equipment), however we are not able to offer any complimentary registration, travel or accommodation assistance, honoraria, or other funding to session organizers or instructors except through these workshop fees.