Working groups and special sessions
Working groups and special sessions are your chance to dive into focused topics, discuss issues and concerns with a group of colleagues facing similar challenges, or develop action plans on particular topics. Please note that some of these sessions are offered Thursday afternoon from 1:30 – 4:30 pm, which is the same time as the field trips and some of the workshops, and other sessions are offered at the same time as the concurrent oral sessions. No pre-registration is needed to participate in working groups and special sessions.
Tribal Wetland Programs Working Group
Date and time: Wednesday, February 19, 2:10 – 3:10 pm
Location: Palm Garden F
Facilitator: Randy Poelma, Ho-Chunk Nation
This session will provide tribal wetlands staff with the opportunity to more formally interact, share ideas and best practices, and identify opportunities for collaboration and growth. This working group contributes to efforts to foster long-term collaboration, dialogue, and exchange of information that supports and encourages strategic, effective efforts to restore and care for wetlands in Wisconsin. By invitation only — tribal wetland programs staff are encouraged to attend.
Wetland Book Club with Ben Goldfarb
Date and time: Wednesday, February 19, 1:30 – 3:10 pm
Location: Palm Garden DE
Facilitator: TBD
Called "a marvelously humor-laced page-turner about the science of semi-aquatic rodents" by the Washington Post, Ben Goldfarb's Eager: The Secret Life of Beavers and Why They Matter is "a masterpiece of a treatise on the natural world." Winner of the 2019 PEN/E.O. Wilson Literary Science Writing Award, Eager is a powerful story about one of the world's most influential species, how North America was colonized, how our landscapes have changed over the centuries, and how beavers can help us fight drought, flooding, wildfire, extinction, and the challenges of a changing climate. Goldfarb will talk about Eager as the banquet presenter at this year's conference. This book group session will give interested readers the chance for a more in-depth discussion with Goldfarb about his writing, the book's messages, and how we can coexist with our fellow travelers on this planet.
Working Group: Bringing Wetland Reviews to Wisconsin
Date and time: Wednesday, February 19, 3:40 – 5:00 pm
Location: Palm Garden DE
Facilitator: Drew Fowler, WDNR
Wetland Reviews are peer-conducted, collaborative, field-based brainstorming sessions that investigate management of wetland properties in the context of physical setting (including the broader landscape scale) and ecosystem function. Participants exchange technical information, work to improve critical thinking and assessment skills, and develop habitat objectives that are based on the physical setting, functioning of the system, and resources for appropriate life history stages of priority species. The review also builds relationships among biologists, hydrologists, managers, and other conservationists with a stake in wetland preservation, management, and restoration. Join this working group to learn more about the Wetland Review process and discuss opportunities to bring this technique to state wildlife areas and other wetlands in Wisconsin.
Working Group: In Lieu Fee Wetland Restoration Priority Planning
Date and time: Wednesday, February 19, 3:40 – 5:00 pm
Location: Palm Garden F
Facilitator: Thomas Pearce, WDNR
The Wisconsin Wetland Conservation Trust (WWCT) In-Lieu Fee Program through the Wisconsin Department of Natural Resources has been working to restore wetlands in Wisconsin since 2014. The ILF team has begun updating its Compensation Planning Framework, which sets priorities for future wetland mitigation across Wisconsin. In this working group, the WWCT team will share a summary of progress to date and discuss potential changes to the program, including more localized mitigation decision-making and stream mitigation. The team will then share their initial strategy for gathering stakeholder input for setting priorities and gather priorities from the audience through a facilitated discussion. Through this brainstorming effort, the ILF program hopes to refine its strategy for developing the Planning Framework while initiating long-lasting partnerships with interested stakeholders.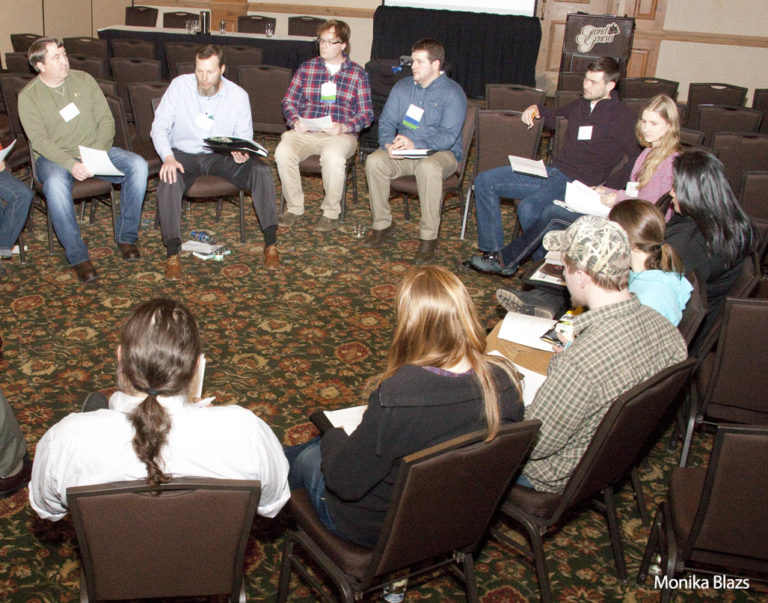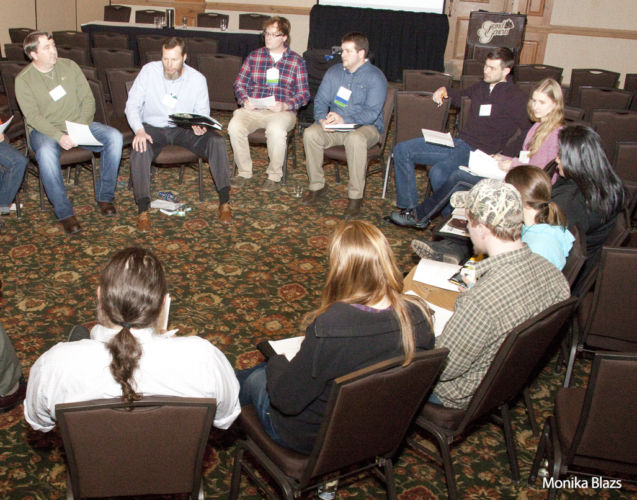 Practitioners Working Group
Date and time: Thursday, February 20, 1:30 – 4:30pm
Location: Palm Garden Ballroom A
Facilitator: Dan Salas, Cardno
This session offers an opportunity for wetland practitioners—including consultants, federal, state, and local regulators, land managers, and others—to discuss current issues relevant to their daily work. The agenda will be set with the input of those who participated in similar sessions at previous WWA conferences.  Please email programs@wisconsinwetlands.org if you would like to suggest other topics for the agenda or would like to be involved in session planning.