Key speakers
We were pleased to feature several key speakers at this year's conference during morning plenary sessions and the evening banquet. We will post details as they become available this fall. Scroll down to read more.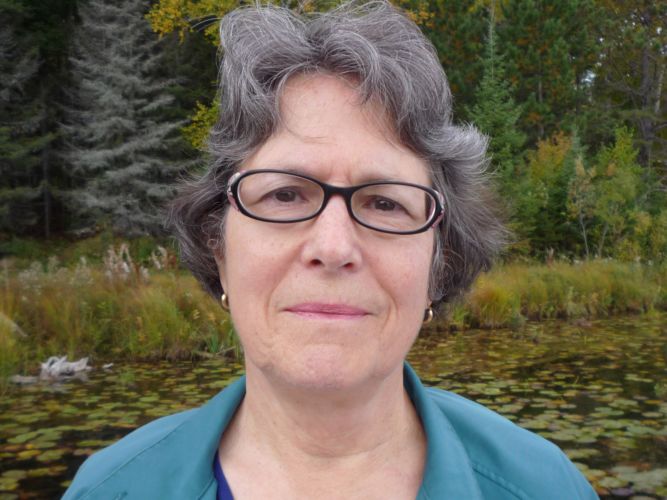 Carol Johnston
Professor Emerita, South Dakota State University
Beavers: Heroes or villains of climate change?
The benefits of beaver ponds and meadows to wildlife are well known, but beaver-created wetlands also play an important role in the carbon cycle. Beavers submerge wood to create dams, lodges, and food caches, and that wood can take hundreds to thousands of years to decay. Beavers don't work alone: their plant and microbial partners respectively increase carbon capture and decrease decomposition rates. Tussock- and mat-forming sedges are promoted by water fluctuations in beaver wetlands, providing the photosynthesis that sucks in atmospheric carbon and converts it to plant tissue. Organic detritus from these plants decomposes under anaerobic conditions, a much slower process than aerobic decomposition. Partially decomposed organic matter becomes incorporated into the soil, sequestering carbon in recalcitrant forms. Beaver dams at the outlets of peatlands raise water tables, enabling vertical accumulation of peat. There is a dark side of beaver wetland creation, though, because numerous studies have shown beaver ponds to be hotspots of methane flux, a potent greenhouse gas. So, are beavers heroes or villains when it comes to climate change?
Dr. Johnston will speak on the morning of February 22nd.
About Carol Johnston
Dr. Carol A. Johnston is Professor Emerita at South Dakota State University. She received M.S. and Ph.D. degrees in Soil Science from UW-Madison and went on to direct the Wisconsin Wetlands Inventory at the WDNR for six years. She has also worked as a consultant and as a Program Director for the National Science Foundation in Washington. Johnston was named a Fellow of the Society of Wetland Scientists in 2013 and Distinguished Landscape Ecologist by the International Association for Landscape Ecology–NA in 2022. Her research on beaver ponds and meadows is published in her book, Beavers: Boreal Ecosystem Engineers.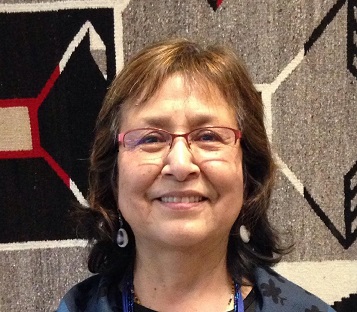 Janice Rice
Emerita Lecturer/Librarian

, UW-Madison, and member, Ho-Chunk Nation
If the waters could speak: Hoocąk voices and values
The interdependence of land and water has brought a richness of culture, history, and art into the lives of ancestral and present-day Hoocąk (Ho-Chunk) people. Many untold stories convey the culture and values that have guided generations of Hoocąk people who have called this place home. Hoocąk member and UW lecturer Janice Rice will share how her people lived and prospered in their villages of the sand country region. She'll also share how present-day Hoocąk perpetuate the values and teachings with love and respect for the lands and waters. Listen as she weaves together the voices of her Hoocąk ancestors, along with her educational experiences in academia and life in Indian Country, sharing the inspiration she feels from the beauty of the landscape and waters of central Wisconsin's homelands.
Janice Rice will speak on the evening of February 22nd.
About Janice Rice
Janice Rice is a member of the Ho-Chunk Nation and a lecturer at UW-Madison. She is also a Clan Mother and Peacemaker for the Trial Court of Ho-Chunk Nation and a board member of Ho-Chunk Nation's museum. She received a bachelor's degree in education from UW-Milwaukee and an MLA in library science from UW-Madison, and she was awarded the Women of Color in Education Awards from UW-Madison and the UW-System. Throughout her career, she has worked to promote American Indian education, librarianship, civil rights, intellectual freedom, and heritage preservation. She is an advocate for water quality, land stewardship, and the preservation of sacred sites and Indian mounds.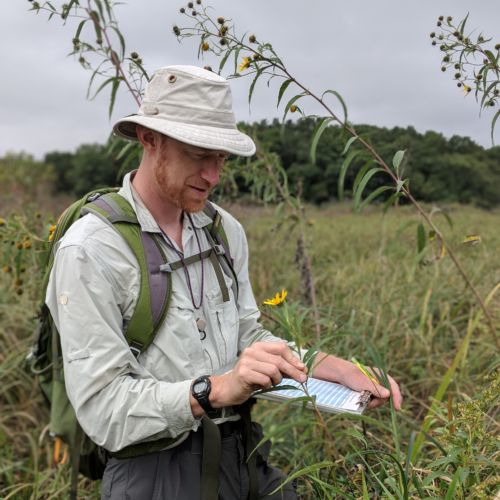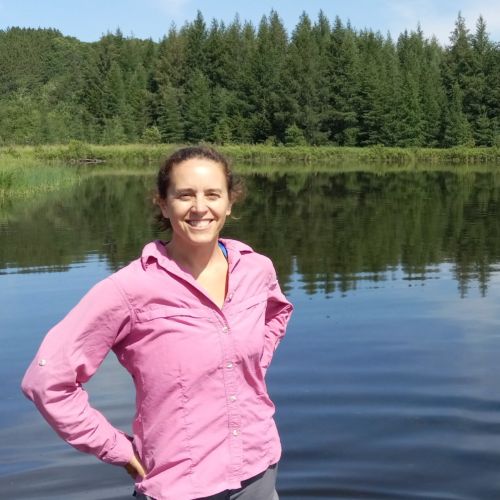 Ryan O'Connor & Katie Hein
Wisconsin Department of Natural Resources
Central Wisconsin's treasured wetlands: From storied past to dynamic future
Wetlands in Central Wisconsin include both large intact peatland and seepage lake complexes as well as places highly altered by past and present land use. How did these wetlands come to be, how are they faring, and what does the future hold? Join ecologist Ryan O'Connor and limnologist Katie Hein for an armchair conversation on how glacial history shaped hydrology and, in turn, unique and beautiful plant communities. They will also discuss human influences throughout the ages and the complex interaction of water use and natural climate variability.
Ryan O'Connor and Katie Hein will talk on the morning of February 23rd.
About Ryan O'Connor & Katie Hein
Ryan O'Connor is an ecologist and conducts biotic inventories of natural communities for the Wisconsin DNR's Natural Heritage Conservation program. His professional interests include providing land managers with high-quality data to make better decisions, developing climate adaptation resources, and hunting for rare and invasive plants. He is also a member of the Plants and Natural Communities Working Group for the Wisconsin Initiative on Climate Change Impacts. He received his master's degree from the University of Michigan and has spent much of his time in Wisconsin helping to develop floristic quality benchmarks for wetland communities.
Katie Hein leads lake water quality monitoring at the Wisconsin DNR and also serves as the Water Resources working group chair for the Wisconsin Initiative on Climate Change Impacts. She received her master's degree in limnology from UW-Madison and her PhD in aquatic ecology from Utah State University. Katie has been interested in aquatic plants for over 20 years, and she recently studied the continuum from submergent to terrestrial plants along lake shorelines as part of the Central Sands Lake Study. This project expanded her knowledge of how climate variability and water withdrawals interact to influence plant communities.