Key

speakers
We are pleased to feature three key speakers this year: Jeanne Christie, Katie Beilfuss, and Cassandra Newby-Alexander. Scroll down to read about these speakers and their presentations.
Jeanne Christie

Christie Consulting Services, LCC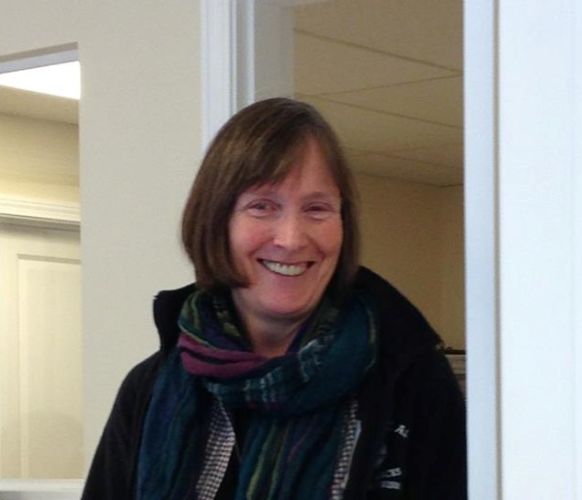 Yesterday, Today, and Tomorrow in U.S. Wetland Policy: How Did We Get Here, Where are We Headed, and Is It Enough?
Wednesday morning, February 20th
The history of U.S wetland policy has deep roots going back to the Swamp Land Act of 1850 that encouraged drainage of wetlands. In the early part of the 20th century, sharp declines in waterfowl populations inspired the first programs to protect wetlands, including the creation of the National Wildlife Refuge System. Passage of the Clean Water Act in 1972 and other federal actions created new federal protections for wetlands. In 1988, George H.W. Bush adopted the national goal of no net loss of wetlands, and wetland programs at the state and national level gained new energy. A perfect storm of opportunity and controversy in the succeeding years both supported and undermined the goal in federal and state wetland and water quality programs. Wisconsin was a leader among states, including being the first to adopt wetland water quality standards. Over time, leadership, law, and public perception have changed.
Meanwhile, the 'science' of wetland restoration was quickly broadening far beyond the waterfowl habitat focus of early restorations, and national policy reflected the optimistic outlook that wetlands could successfully be restored. Despite the many advances in wetland restoration science, restoration has not yet occurred on a scale large enough to begin to address earlier losses.
So, what's next? In this presentation, Christie will discuss how we came to be where we are today with respect to wetland policy at the federal and state levels. She will share how past experience may provide important insights on how to redirect and re-energize support and resources for wetlands in Wisconsin and around the country. And she will discuss how new ideas and new science can inform and build on 30 years of pursuing the dream of halting wetland losses and restoring healthy, productive wetlands to benefit both nature and the economy.
About Jeanne Christie
Jeanne Christie is Principal at Christie Consulting Services, LCC. She served as Executive Director of the Association of State Wetland Managers from 2001-2018 and Associate Director from 1999-2000. From 1995 to 1999, she was a Resource Conservationist with the USDA Natural Resources Conservation Service. She worked for the U.S. Environmental Protection Agency, Wetlands Division, from 1988 to 1995 and was an environmental planner at the Wisconsin Department of Natural Resources from 1985 to 1988. She has Bachelors degrees in Political Science and Environmental Science, both from the University of Maine at Presque Isle. Jeanne was the 2007 winner of the National Wetlands Award for Education and Outreach.
Katie Beilfuss
Outreach Programs Director


Wisconsin Wetlands Association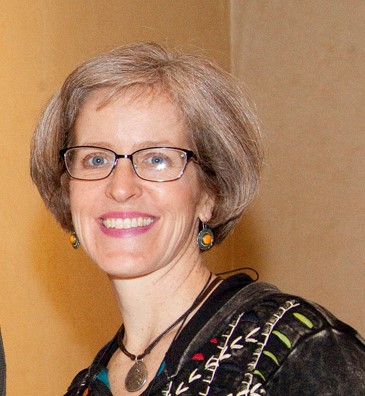 The Power of Community: Advancing Wetland Conservation in Wisconsin
Thursday morning, February 22nd
Every year, Wetland Science Conference participants remark on how important this annual gathering is for networking and fostering a sense of our shared work as a community.
But what does it mean to be a community? Who are "we" and what is the role each of us play in this community's wetland conservation work?
As WWA celebrates our Golden Anniversary, we want to set the stage for the next 50 years of advancing wetland science and practices. In this interactive session, Beilfuss will revisit wetland conservation themes past and present and will explore opportunities to strengthen our collective influence and impact.
Whether you work as a consultant or a contractor, study wetlands or restore them, help implement wetland laws or help others understand them, we hope you'll join us for this important exploration of how we can work together more intentionally and more effectively to advance wetland conservation in Wisconsin.
This presentation will include interactive polling using our conference app. If you haven't tried out the app yet at our conference, this is the year to do it! (And if you're not an app person, you'll have other ways to share your input.)
About Katie Beilfuss
Katie Beilfuss directs WWA's communications and has been the lead on planning and organizing the annual Wetland Science Conference for the past 10 years. She also manages Wisconsin Wetlands Association's My Healthy Wetlands private landowner outreach program and Ramsar initiative. Katie has a Bachelor's degree in Environmental Studies from Oberlin College and a Master's degree in Land Resources from University of Wisconsin-Madison's Gaylord Nelson Institute for Environmental Studies. She has more than twenty years of nonprofit and environmental experience with organizations including the Gorongosa Restoration Project (Mozambique, Africa), the International Crane Foundation, and The Nature Conservancy. She has been with WWA since 2003.
Cassandra Newby-Alexander
Professor of History
Dean of the College of Liberal Arts
Director, the Joseph Jenkins Roberts Center for African Diaspora Studies


Norfolk State University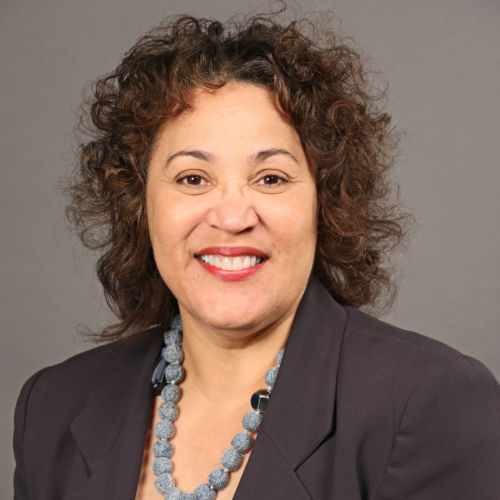 The Dismal Swamp Revealed: A Pathway to Freedom
Wednesday evening, February 20th. Part of a ticketed event. Details.
Thirty miles west of the Atlantic Ocean is an area that William Byrd III called a "dreadful swamp"  because of its size and environmental challenges. This area, lying between the James River in southeastern Virginia near Norfolk and the Albemarle Sound near Edenton, North Carolina, is now called the Dismal Swamp. The Swamp was a place where many enslaved African Americans from the surrounding counties in Virginia and North Carolina made their escape. Most did not remain in the swamp, instead using it as a route to the Norfolk harbor from which those seeking freedom secured passage aboard steamers headed North.
Once a marshland that spanned one million acres, the Dismal Swamp is now a 110,000-acre wildlife refuge. The refuge also commemorates its role as an escape route and safe place for fugitive slaves. Today, archaeological activity is documenting the maroons, African Americans who lived in communities inside the swamp for many years.
As the U.S. marks the 400th anniversary of the arrival of the first black slaves in America, Newby-Alexander will share the stories of the Dismal Swamp and the people who passed through and lived there, exploring how this wetland provided critical refuge along the journey to freedom on the Underground Railroad.
The Dismal Swamp is also the subject of a Harriet Beecher Stowe novel, published in 1856, titled "Dred: A Tale of the Great Dismal Swamp", and includes detailed descriptions of the wetlands.
About Cassandra Newby-Alexander
Cassandra Newby-Alexander, Ph.D., is the Dean of the College of Liberal Arts and Professor of History at Norfolk State University. Her publications focus on Virginia's African American history and the importance of the waterways in the Underground Railroad. She has also has appeared in a number of documentaries and episodes on C-SPAN and serves on numerous boards.