Key speakers
We were pleased to feature several key speakers from all around the United States this year. Scroll down to read about these speakers and their presentations.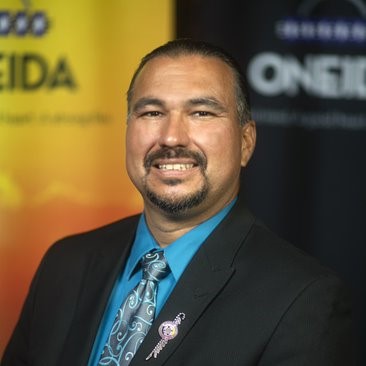 Tehassi?tasi  Hill
Chairman, Oneida Nation
Coming together to meet our responsibilities as stewards of our shared natural resources
Chairman Hill with deliver the Oneida Thanksgiving address and describe our responsibilities to be stewards of creation as well as our reciprocal relationships in a healthy environment. He'll provide an overview of Oneida history in Wisconsin, including the social and ecological impacts of federal policy on Oneida and other Tribal Nations to provide context for how we got where we are today. The Oneida reservation has lost nearly 75% of its wetlands and forests and almost all of its native grasslands. Over the past three decades, the Oneida Nation has regained control of land on the reservation, land that today provides opportunities to repair ecological damage. Our philosophy is to use a "headwaters on down" approach to restoring our landscape. Partnerships with like-minded agencies and organizations make it possible for us to restore at a landscape scale.
Chairman Hill will speak on the morning of February 16th.
About Tehassi Hill
Tehassi?tasi (Tehassi) Hill is the Chairman for Oneida Nation serving his second term. Previously, he served two terms as a Council Member for the Oneida Business Committee, the elected government officials for the Oneida Nation. Chairman Hill demonstrates a commitment to the preservation of the environment and Oneida's language, culture, and traditions. He actively works to support the vision of sustainability and to exercise and protect the Nation's sovereignty. Chairman Hill was born and raised on the Oneida reservation and graduated from the Oneida Nation High school. He studied Business Administration at the University of Wisconsin at Green Bay and operated a successful business for six years prior to working in government. Chairman Hill and his wife, Kanatihal, have nine children and reside in Oneida, Wisconsin. He likes to spend his leisure time hunting, fishing and being actively engaged with his family and the greater community.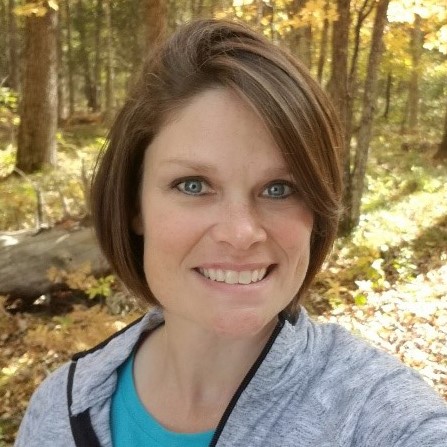 Jennifer Smith
Wisconsin State Soil Scientist, USDA-Natural Resources Conservation Service
Why soils matter to wetlands: Lessons from a lover of hydric soils
Hydric soils are Jennifer Smith's passion. This passion and her career as a soil scientist in both the private and public sectors have given her a unique outlook on wetlands, soils, and conservation. Through personal stories, Smith will share her perspective on what our wetland community needs to know about soils—every soil tells a story, and we, as wetland professionals, need to decipher it. She will also reflect on what she has learned about what conservation is, who can do it, and how these concepts have changed over her career.
Jennifer Smith will speak on the morning of February 17th.
About Jennifer Smith
Jennifer Smith is Wisconsin's State Soil Scientist with the USDA Natural Resource Conservation Service—the first woman to have this position in Wisconsin. With a bachelor's degree in biology and a master's degree in Geography with an emphasis in soils from Northern Illinois University, she has more than 17 years of multi-state experience in both the private and public sectors. Following early-career work as a wetland delineator, Smith began her NRCS career in 2010 as a soil scientist in Illinois. She then became a Resource Soil Scientist in Minnesota, providing technical soil services and conducting on-site field investigations for soil health, engineering, conservation, and management practices. Since 2015, she has also served as the Upper-Midwest Representative on the National Technical Committee for Hydric Soils.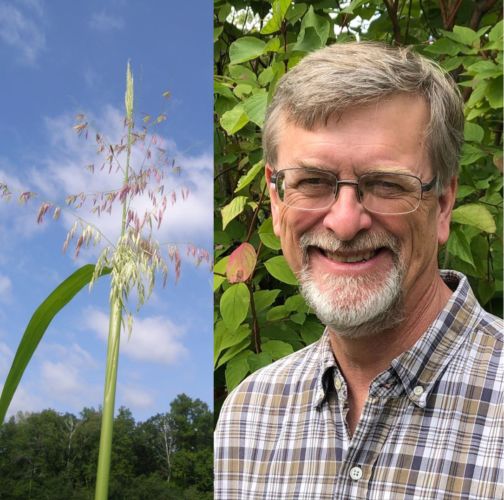 Peter David (and Manoomin)
Wildlife Ecologist, Great Lakes Indian Fish & Wildlife Commission
Lessons learned in the Great Spirit's garden
Wisconsin is one of the few places in the world historically blessed with a relative abundance of Manoomin, or wild rice. This incredibly giving plant holds tremendous cultural and ecological significance yet is facing growing challenges (and challenges growing) over her limited range here in the Badger state. Over the last 35 years, Manoomin has been patiently trying to teach GLIFWC Biologist Peter David about the challenges she faces surviving on the contemporary landscape while sharing some lessons on life that she has accrued over centuries of gracing our rivers and lakes. Peter will present an overview of the ecology of Manoomin and her cultural and ecological significance. He will also share a few lessons he believes wild rice is trying to share with us all, gleaned over his career spent coming together with Manoomin.
Peter David (and Manoomin) will speak on the evening of February 16th.
About Peter David (and Manoomin)
Manoomin (wild rice) is a more-than-human being from the third order of creation in the Ojibwe worldview. Manoomin received her education from the first two orders and from a millennium of practical, in-the-field experience. Manoomin will be assisted in this presentation by Peter David, a wildlife biologist with the Great Lakes Indian Fish and Wildlife Commission, who assists GLIFWC's member tribes in implementing their off-reservation, treaty-reserved rights in what is now portions of Wisconsin, Michigan, and Minnesota. He received his education (bachelor's and master's degrees in Wildlife Ecology) from UW-Madison, from the tribal elders and members for whom he has worked, and from Manoomin herself.