Key speakers
We were pleased to feature several key speakers at this year's conference. We will post additional details as they become available this fall.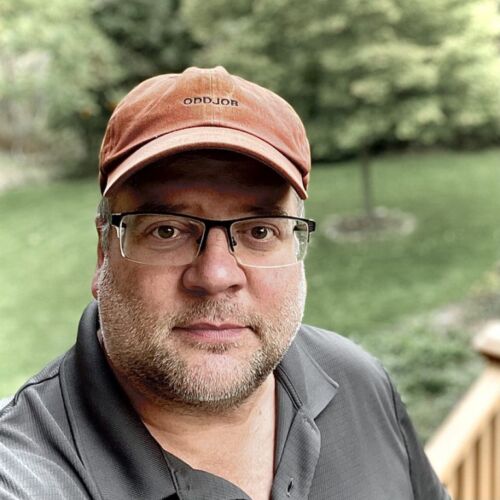 Nelson Ham
Professor, St. Norbert College
Wisconsin's wetlands in geologic time: How the last ice age shaped our wetland landscapes
It's long been known that the Wisconsin Glaciation played a prominent role in shaping Wisconsin's wetlands' landscapes, with important implications for wetland delineation, hydrology, ecology, and restoration.  However, recent advances in geologic mapping, dating methods, and remote sensing have dramatically increased our knowledge of the last glaciation in Wisconsin and our understanding of the specific relationships between glacial landforms and wetlands.  The Laurentide Ice Sheet covered much of northern and eastern Wisconsin between about 15,000 and 30,000 years ago and greatly modified the pre-glacial landscape.  While the pattern of glacial landforms is generally the same across much of the region, important differences influenced the style of wetlands that formed in any one area.  For example, high-relief, sandy moraines in northern Wisconsin allowed for the development of deep kettle bogs.  In contrast, low relief, silty-clayey moraines in eastern Wisconsin encouraged the formation of shallow wetlands similar to the famous prairie-pothole region of the Great Plains.  Wisconsin's glacial deposits even preserve evidence of "fossil" wetlands that were buried by late advances of the ice sheet.  This presentation will explore the relationship between glacial history, landforms, deposits, and wetlands across Wisconsin. 
About Nelson Ham
Dr. Nelson Ham has been a professor of geology and environmental science at St. Norbert College for 30 years. He earned his Master's and Ph.D. degrees in geology at UW-Madison, with research on modern glacier processes in Alaska and the origins of Wisconsin's landscapes. In recent years, he has turned his focus on the geology and environmental history of Wisconsin trout streams, especially the role of the Fur Trade and early logging in modifying stream hydrology with implications for stream restoration. He has led or co-led field trips on the topic for members of the Wisconsin Dept of Natural Resources, the U.S. Forest Service, the U.S. Fish & Wildlife Service, Trout Unlimited, and the Natural Resources Foundation of Wisconsin. He lives in De Pere with his wife and two children on former farmland that has returned to wetlands.