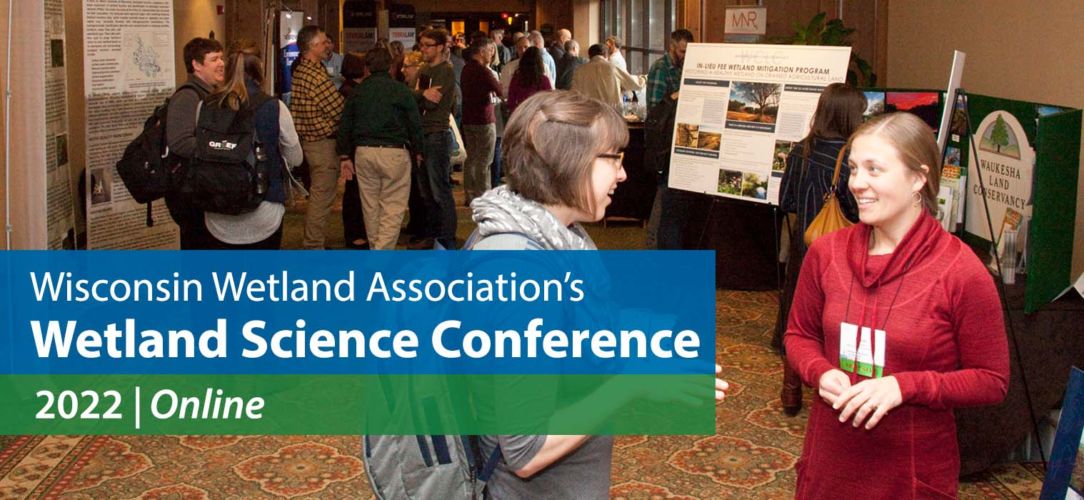 Wisconsin Wetlands Association's 2021 Wetland Science Conference
February 16-19, 2021 | Virtual Conference
About
The annual Wetland Science Conference is a program of Wisconsin Wetlands Association. The conference typically runs for two days and includes a keynote address, topical oral sessions, a poster session, workshops, working groups, a banquet, and field trips to area wetlands.
Coming Together for Wetlands and Watersheds
Our theme for the 2022 Wetland Science Conference, Coming Together for Wetlands and Watersheds, reflects our fundamental belief that wetland and watershed conservation is a collective challenge and opportunity. Community-based approaches that take an interdisciplinary approach and engage robust partnerships will achieve the strongest, most lasting positive impacts. Let's use the 2022 virtual conference to advance this robust approach and the science that informs effective wetland conservation decision-making.
2022 Wetland Science Conference: Online!
February 15-17, 2022
While we had planned to hold this conference in person in Stevens Point, Wisconsin, because of recent public health developments and uncertainty about public health conditions come February, we have decided to move the 2022 conference online. Our experience holding an all-virtual conference in 2021 puts us in a good position to host another successful virtual conference, however much we all would have preferred to be together in person. And we even have a few new tools for virtual social engagement this year!