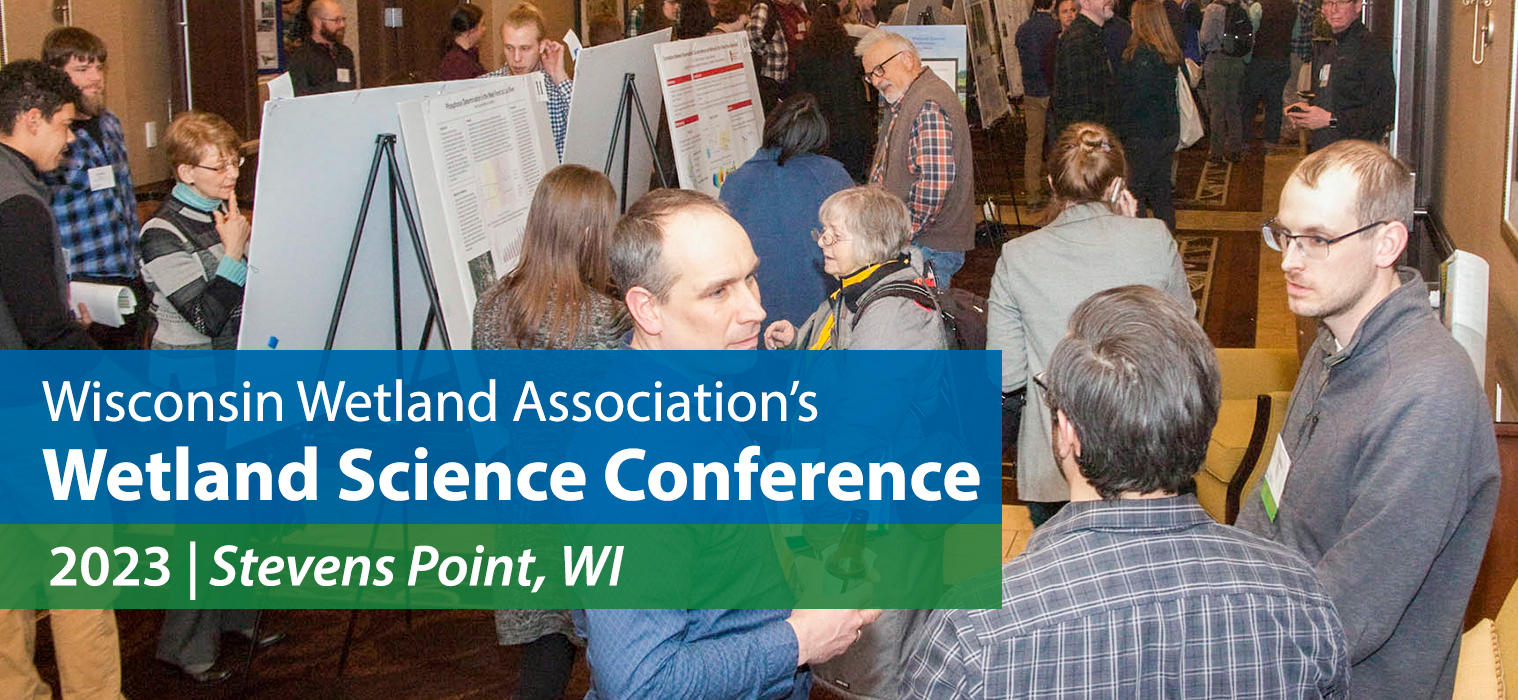 Wisconsin Wetlands Association's 2022 Wetland Science Conference
February 15-17, 2022 | Virtual Conference
About
The annual Wetland Science Conference is a program of Wisconsin Wetlands Association. The conference typically runs for 2-3 days and includes a keynote address, topical oral sessions, a poster session, workshops, working groups, a banquet, and field trips to area wetlands.
Thank you for attending the 2022 Wetland Science Conference, Feb. 15-17, 2022
Thank you to everyone who presented at, attended, sponsored, or otherwise helped make our 2022 Wetland Science Conference possible.
Most conference sessions were recorded; if you registered for the conference, you received an email with links to these recordings.