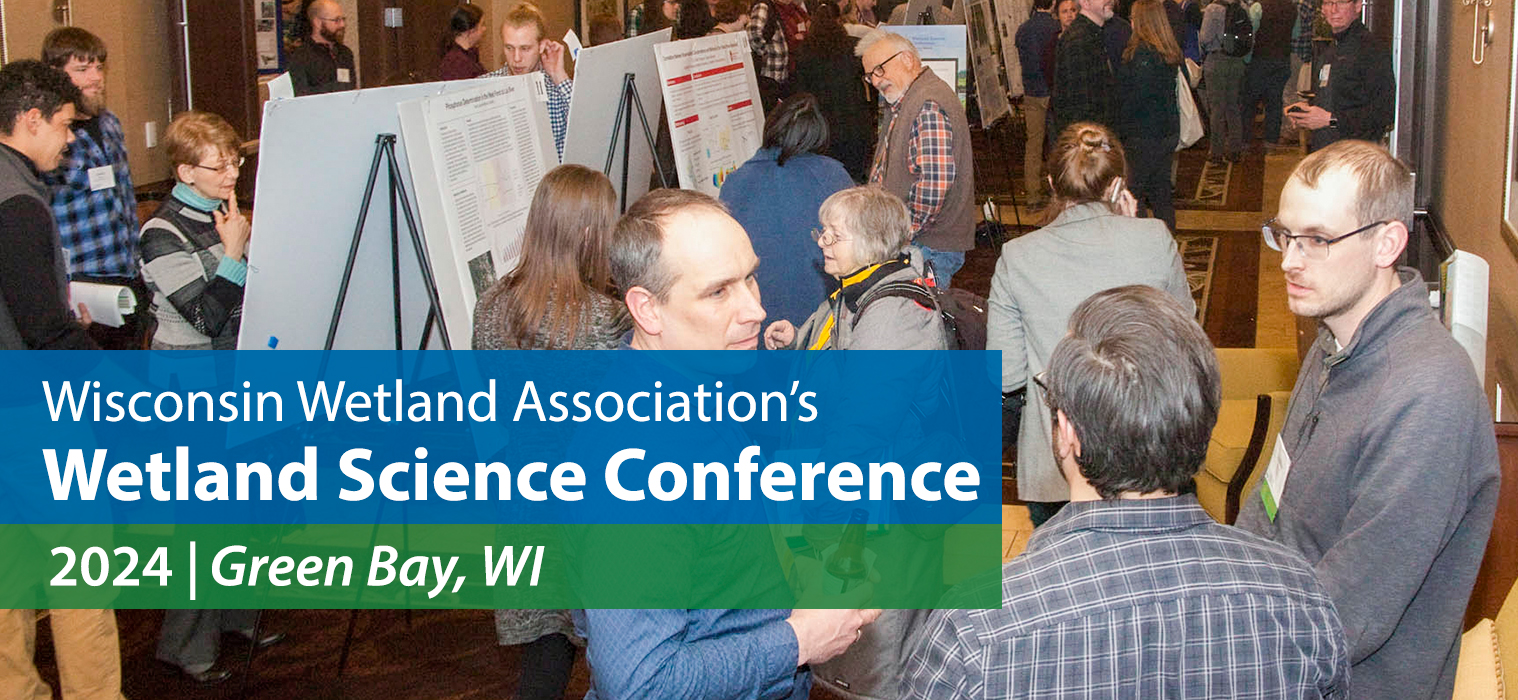 Wisconsin Wetlands Association's 2024 Wetland Science Conference
February 20-22, 2024 | Green Bay, WI
About
The annual Wetland Science Conference is a program of Wisconsin Wetlands Association. The conference typically runs for 2-3 days and includes a keynote address, topical oral sessions, a poster session, workshops, working groups, a banquet, and field trips to area wetlands.
2023 Wetland Science Conference in Stevens Point, WI
Thank you for joining us for the 28th annual Wetland Science Conference—Wetlands: Central to Wisconsin—in Steven Point, WI this past February.
The conference may be over, but you can still view posters and watch recordings of the concurrent, plenary, and keynote sessions, as well as a special banquet presentation by Janice Rice (an Emerita Lecturer/Librarian at UW-Madison and member of the Ho-Chunk Nation), titled "If the waters could speak: Hoocąk voices and values". Register for on-demand access to this content here.
See you in Green Bay in 2024!
Mark your calendars for February 20-22, 2024 at the Radisson Hotel & Convention Center in Green Bay, WI, for the 29th annual Wetland Science Conference.
Stay tuned for our Call for Symposia, Workshops, Working Groups, and Roundtable Conversations coming in the summer of 2023, and for the Call for Presentations in the fall of 2023.