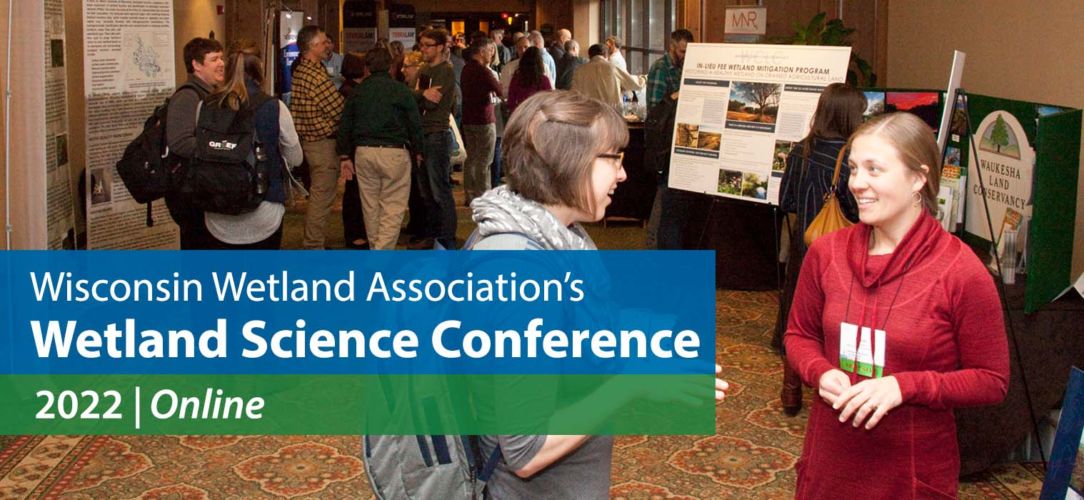 Wisconsin Wetlands Association's 2022 Wetland Science Conference
February 15-17, 2022 | Virtual Conference
About
The annual Wetland Science Conference is a program of Wisconsin Wetlands Association. The conference typically runs for 2-3 days and includes a keynote address, topical oral sessions, a poster session, workshops, working groups, a banquet, and field trips to area wetlands.
Mark your calendars for the 2023 conference, happening at the Holiday Inn Hotel & Convention Center in Steven Point, WI, February 21-23, 2023.
Coming Together for Wetlands and Watersheds
Our theme for the 2022 Wetland Science Conference, Coming Together for Wetlands and Watersheds, reflects our fundamental belief that wetland and watershed conservation is a collective challenge and opportunity. Community-based approaches that take an interdisciplinary approach and engage robust partnerships will achieve the strongest, most lasting positive impacts. We used the 2022 virtual conference to advance this robust approach and the science that informs effective wetland conservation decision-making.
Thank you for attending the 2022 Wetland Science Conference, Feb. 15-17, 2022
Thank you to everyone who presented at, attended, sponsored, or otherwise helped make our 2022 Wetland Science Conference possible.
Most conference sessions were recorded; if you registered for the conference, you received an email with links to these recordings.
If you missed the conference and would like to access session recordings, you can still register for "On-Demand" access.