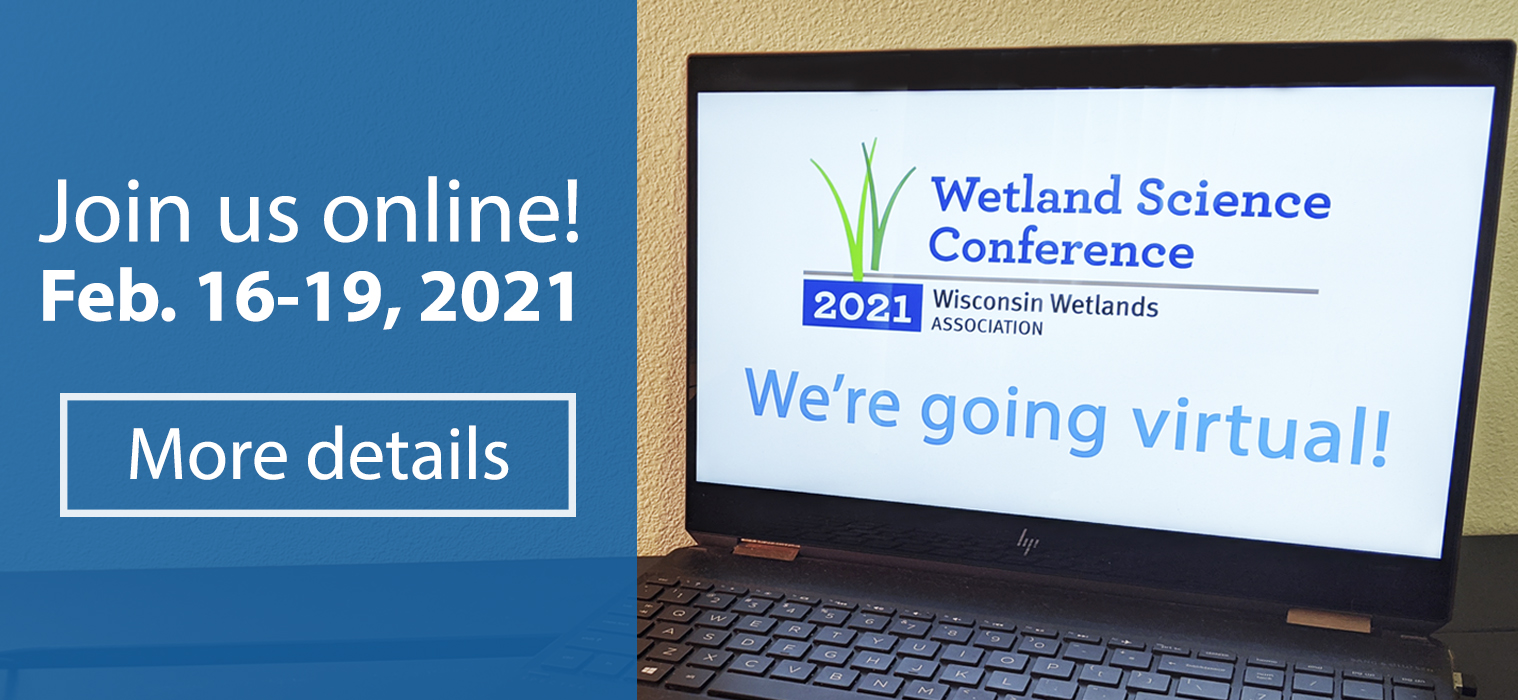 Wisconsin Wetlands Association's 2021 Wetland Science Conference
February 16-19, 2021 | Virtual Conference
About
The annual Wetland Science Conference is a program of Wisconsin Wetlands Association. The conference typically runs for two days and includes a keynote address, topical oral sessions, a poster session, workshops, working groups, a banquet, and field trips to area wetlands. In 2021, the conference is going virtual. Learn more about the conference.
2021 Wetland Science Conference
The 2021 Wetland Science Conference is going virtual! Wisconsin Wetlands Association has decided to suspend this year's in-person event in favor of a fully virtual experience as a result of uncertainty surrounding the ongoing COVID-19 pandemic. While we may not be seeing you in person, we are committed to creating a valuable and engaging educational and networking experience. Join us online February 16-19, 2021!
The latest conference news: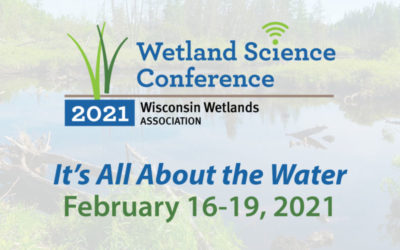 #1: No dress code! Not that there usually is, mind you… But seriously, this year you could attend in your PJs, no judgement.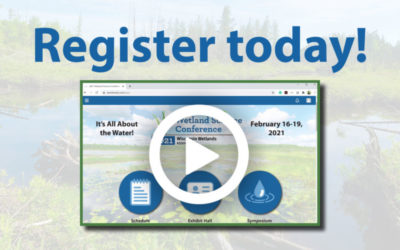 Join us for the biggest wetland event of the year! Registration is now open for the 2021 virtual...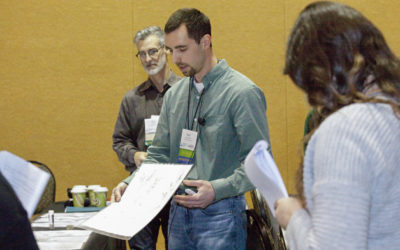 Take advantage of four workshops being offered at this year's conference to learn new skills and...