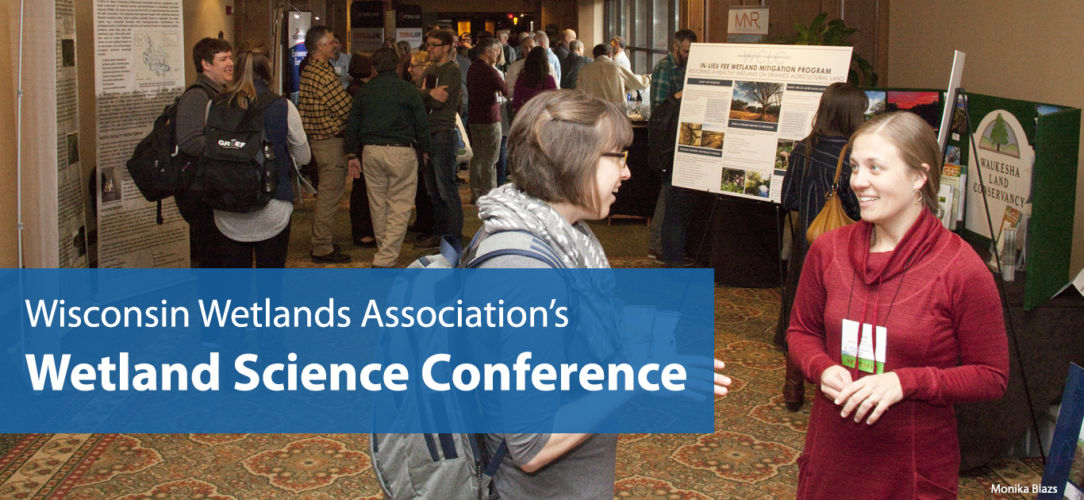 Wisconsin Wetlands Association's 2019 Wetland Science Conference
February 19-21, 2019 | Madison, WI
About
The annual Wetland Science Conference is a program of Wisconsin Wetlands Association. The two-day conference includes a keynote address, organized symposia, topical oral sessions, a poster session, working groups, a banquet, and field trips to area wetlands. Learn more about the conference.
Call for Symposia and Workshops is open!
Symposia proposals are due November 1, 2018, and workshop proposals are due November 5, 2018.
2019 Wetland Science Conference
Save the date! The 2019 Wetland Science Conference will be held February 19-21 at the Madison Marriott West.