Call for Presentations
We are no longer accepting abstracts for the 2018 Wetland Science Conference.
We seek proposals for oral presentations and posters on wetland research, wetland restoration, and wetland management projects. We welcome presentations on work done in all wetland community types and from around the Midwest region, as long as the content of the presentation applies to wetlands of Wisconsin. We especially encourage submissions on these topics related to the theme, Wetland Resilience for a Changing World.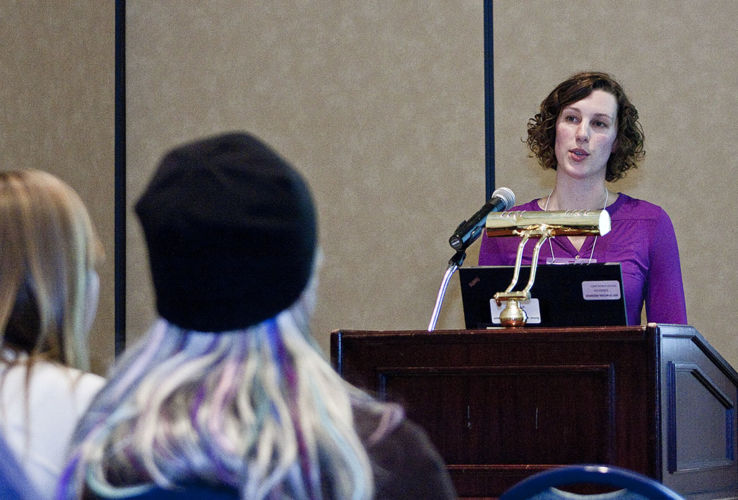 Abstract proposals deadline: November 15, 2017
Guidelines for oral presentations
Speakers are allowed 15 minutes for presentation and 5 minutes for questions. Speakers are expected to present analyzed results and conclusions from their work.
We ask that authors submitting abstracts for oral presentations select up to three topical areas from the list below that best fit the presentation's focus. This will help conference planners to assign accepted abstracts to the most appropriate session. We reserve the right to change session titles to best accommodate accepted abstracts into the conference schedule.
Oral presentation topics:
Wetland resilience (wetlands as resilient systems, how wetlands help build resilience)
Wetlands in a changing climate
Long-term restoration and management projects
Applications of wetland science in policy and regulation
Hydrology & geomorphology
Wetlands & groundwater
Native wetland flora / plant communities
Wetland invasive species
Wetland wildlife (including mammals, amphibians, reptiles, birds, invertebrates, fish)
Watershed approaches to wetland conservation (watershed-scale assessment, planning, & mapping)
Wetland assessment (site-specific, e.g., quality, function, type, management planning, etc.)
Wetland mitigation (science, approaches, practices, standards)
Wetland restoration & management case studies
Wetlands in a landscape context (e.g., riparian, agricultural, forestry, and urban landscapes)
Wetlands and people (including history, culture, education, outreach, public health, recreation)
Guideline for poster presentations
Posters are encouraged as they allow extended informal discussions and active participation by authors and co-authors. Posters are displayed for a full day, and interested persons can view the poster even when the author is not in attendance.
Formal Session: Wednesday, February 21, 2018, from 5:00 – 6:30 pm
Content: Preliminary research or project where data have yet to be collected and/or analyzed or description of a project that did not result in new information or techniques for wetland restoration and management.
Size: We expect poster display space to be 4'H x 6'W per poster. We will confirm poster display dimensions after posters are accepted.
Submit an abstract
You will be asked to submit the following information when submitting an abstract:
Type of presentation (oral presentation or poster)
Presenter information (name, affiliation, title, phone, email, handle)
Presenter biography (limit 400 characters, spaces included)
Whether you wish to participate in the student presentation competition (students only)
Presentation title (limit 110 characters, spaces included)
Abstract (limit 1750 characters, spaces included)
How your abstract relates to the Wetland Resilience theme
Special AV needs (laptop, projector, laser pointer will be provided automatically)
Up to three topic selections (for oral presentations only) that best fit your presentation's focus (list available in Guidelines for oral presentations, above)
Co-authors (if any, including name and affiliation)
Registering for the conference
We ask that presenters register and pay registration fees in order to help cover conference costs. We encourage presenters to register by January 19, 2018, in order to receive early bird registration rates. We also offer student scholarships to cover registration fees for student presenters. You can find more information about student scholarships on our Registration page.
Abstract review & acceptance process and timeline
Submitted abstracts will be reviewed by a panel of wetland experts. Presenters will be notified of acceptance by December 22, 2017.