Gillian Davies, Senior Ecological Scientist, BSC Group, Inc.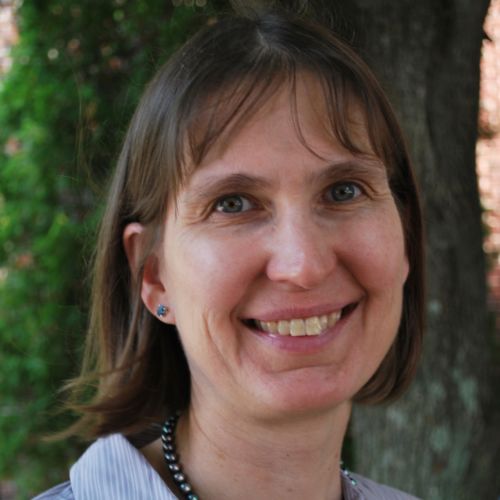 Resiliency for Wetlands and Communities: Notes from the Field
Wednesday morning, February 21st
Wetlands provide ecosystem services that are disproportionate to their presence on the landscape, and they also play a significant role in the global carbon cycle. Wetlands also face specific vulnerabilities as our climate changes. Gillian Davies will share cutting-edge approaches to identifying ecological climate resiliency on the landscape, and will discuss how wetlands provide communities with greater resiliency to respond to our changing climate. Her talk will draw on recent research findings, as well as her own experiences in working with land trusts, a watershed association, and in wetland restoration/creation design to implement climate resilient and carbon-smart practices. Davies will discuss climate-smart wetland management, policy, strategy, and practices as we learn to protect wetland carbon while improving our resilience to our changing climate.
This Plenary Session is sponsored by We Energies
About Gillian Davies
Gillian is a Senior Ecological Scientist at BSC Group, Inc., and is the Immediate Past President of the Society of Wetland Scientists.  Gillian was a contributing author to the Massachusetts Climate Change Adaptation Report that is intended to guide climate adaptation policy in the Commonwealth of Massachusetts, and has given presentations on wetlands and climate change at many conferences, including in China, Taiwan, Portugal, Puerto Rico, Massachusetts, New Hampshire, Maine, and Connecticut.
Gillian has a Master of Environmental Studies degree from the Yale School of Environmental Studies, and a bachelor's degree from Williams College.  She is a Professional Wetland Scientist, a Registered Soil Scientist, and a New Hampshire Certified Wetland Scientist, and has 25 years of experience working in the wetlands field.
John Magnuson, Emeritus Professor and Emeritus Director, Center for Limnology, UW – Madison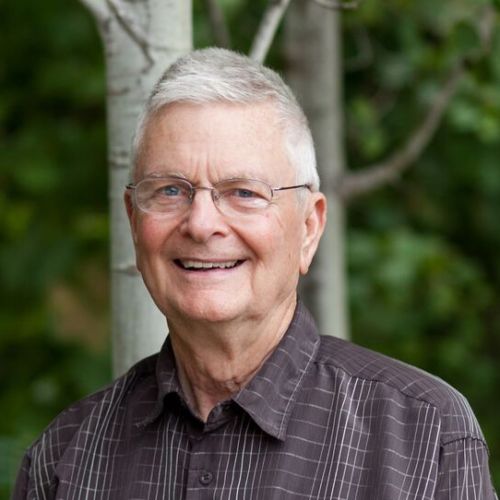 Climate Change and Waters of Wisconsin: An Update
Thursday morning, February 22nd
Ten years ago at this conference, John Magnuson presented a plenary talk entitled "Climate Change and Waters of Wisconsin." In this presentation, he will provide an update on climate change and the waters of Wisconsin, addressing several key tenets. First, science remains a valued source of reliable information about the world around us and is recognized for that truth by a large proportion of the human population. Second, doing science and applying science to the problems we encounter is a noble activity for the good of humankind and the world in which we live.
Magnuson will discuss the fact that our fundamental knowledge about climate change, its causes, and impacts has been remarkably consistent over the last 10 years. He will also provide his perspective on what has changed regarding the science, namely the increasing certainty and mass of evidence for the findings, the increased information on climate change impacts both in Wisconsin and globally, the recognition that climate variability and extremes are of greater immediate concern than the climatic trend itself, and attribution of the effects of our changing climate on extreme events is beginning to emerge. Magnuson will provide examples from research on Wisconsin waters to show the continuing importance of climate change in research, analysis, management, and policy.
This Plenary Session is sponsored by Cardno
About John Magnuson
John J. Magnuson is an aquatic ecologist and limnologist with a special interest in fish and fisheries ecology. His training is in fish and wildlife management, zoology, and oceanography. Current interests include long-term ecological research on lake ecosystems, analyses of long-term lake ice time series, climate change impacts and adaptations, thermal ecology of fishes, and landscape and invasion ecology of lakes. John is now an emeritus professor at the University of Wisconsin – Madison Center for Limnology, which he helped form in 1982. He was also the Center's first director. He has had a strong interest in seeing science used in solving real world issues related conservation of species, climate change, and fisheries.
Ken Leinbach, Executive Director, Urban Ecology Center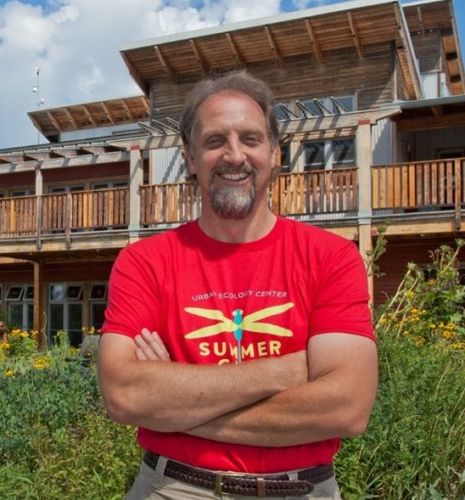 It's Kind of Fun to do the Impossible!
Wednesday evening, February 21st. Part of a ticketed event. Details.
With climate change in the news, an urban core that has reached boiling point, and many children growing up without role models or dreams … where is hope? There is a quiet experiment in Milwaukee that is turning heads. It starts with getting city kids to explore their neighborhood park and has the power to transform a city. It's been called a miracle. It's contagious. And it works as a catalyst for social change! The story of the Urban Ecology Center is the story of how a group of ordinary people in an ordinary neighborhood created something quite extraordinary. Ken Leinbach will share this story with you.
Using the wetland as a metaphor—an often forgotten critical link in an ecosystem and a needed system of diversity and abundance—Leinbach will weave a tale of real time possibility that is sure to inspire. It's a story about the restoration of urban land into a natural state. It's a story of the restoration of the urban soul. And it's a story of transformation—of kids, of parks, of neighborhoods, of a city—and the story of a vision for the transformation of the world.
About Ken Leinbach
Ken Leinbach is a nationally recognized science educator and leader in community-based environmental education. From a trailer in a high-crime city park, Ken has had fun facilitating the grassroots effort to create and grow the Urban Ecology Center which is the topic of his first book. Known for its creative approach to education and social innovation, the Center provides consistent contact to nature for tens of thousands of central city students and residents across Milwaukee each year. In this formula environmental education becomes a tool for inspiring urban revitalization. It's capturing the attention of urban planners and educators across the globe.
With contagious energy, Ken speaks on a number of topics including: sustainable design, urban environmental education, community organizing, nine planetary conditions of concern, finding abundance, the power of story, the need for "near-by" nature, leadership, fundraising, green living, and the meaning of life based on the letter "P"—ask him about it! Check out his recent book Urban Ecology: A Natural way to Transform Kids, Parks, Cities and the World (available in ebook on Amazon, and in print April 2018).
Striving to live with as little environmental impact as possible, Ken lives in the community in which he works and, not owning a car, commutes by bike, unicycle, roller blades, and occasionally even by kayak on the Milwaukee River.