Sponsor our conference 
This conference is WWA's largest annual event and is an excellent opportunity for sponsor visibility. We are seeking institutional, corporate, organizational, and individual sponsorship for this event. Demonstrate your company's conservation leadership and commitment to the wetlands of Wisconsin by sponsoring our Wetland Science Conference at the level that is right for you.
Every sponsorship level comes with at least one complimentary registration for the conference.
Please contact Katie Beilfuss at 608-250-9971 or programs@wisconsinwetlands.org with any questions, and thank you for any support you can offer.
Thanks to our 2017 sponsors!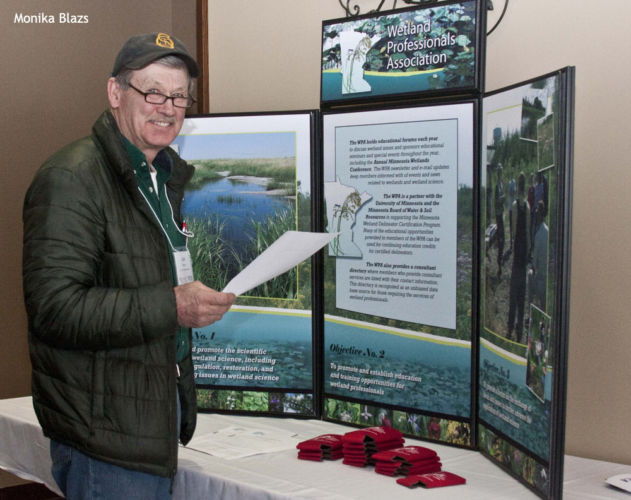 Supporting sponsors
Alliant Energy
Applied Ecological Services
Center for Watershed Science and Education, UWSP
County Materials
Crop Production Services
Ducks Unlimited
Dudley Foundation
ENCAP, Inc
GRAEF
Ho-Chunk Nation
Integrated Restorations, LLC
Midwest Groundcovers
O'so Brewing Company
R.A. Smith National, Inc.
Seiler Instrument Company
Society of Wetland Scientists – North Central Chapter
Swamplovers Foundation, Inc.
Tallgrass Land Conservation, LLC
USDA-Natural Resources Conservation Service
Wisconsin Flowgate & Culvert Co., Inc.
Non-profit sponsors
Gathering Waters: Wisconsin's Alliance for Land Trusts
Golden Sands RC&D Council
Invasive Plants Association of Wisconsin
Natural Resources Foundation of Wisconsin
Pheasants Forever
University of Wisconsin Press
UW Extension Center for Land Use Education
UW-Extension Lakes Program
Wetlands Conservation League
Wisconsin Citizen-based Monitoring Program
Wisconsin Initiative on Climate Change Impacts
Wisconsin Land+Water
Wisconsin Society for Ornithology
WisCorps, Inc.