Venue and accommodations
This year's conference will be held at the Grand Geneva Resort in Lake Geneva, Wisconsin. This is a venue change from our original plan to hold the conference at the Olympia Resort in Oconomowoc. Read more about this venue change.
If you had previously made reservations for a guest room at the Olympia Resort, they will be contacting you to notify you of the cancellation and will refund any deposits or payments you may have made toward these rooms.
About the Grand Geneva
Grand Geneva resort is a AAA Four Diamond resort offering superb guest accommodations as well as spacious and high quality meeting space and convention facilities. The Grand Geneva offers three main restaurants—Geneva ChopHouse, the Grand Café, and Restorante Brissago, as well as in-room dining from 6 a.m. to midnight and ice cream and specialty coffee at Café Gelato in the main lobby. Grand Geneva is a smoke-free facility.
Grand Geneva is also home to WELL Spa®+ Salon, which offers a wide range of services devoted to your well-being, including massage and body treatments, facials, and hair and nail services. The Fitness Center at Grand Geneva offers a 35-foot-tall climbing wall, a basketball court, indoor tennis courts, an indoor lap pool, and locker rooms with sauna and steam rooms. Use of the fitness center is open to all Grand Geneva Resort and Spa guests. Wisconsin Wetlands Association conference attendees will receive a 15% discount on Spa treatments during the conference (February 20-23, 2018).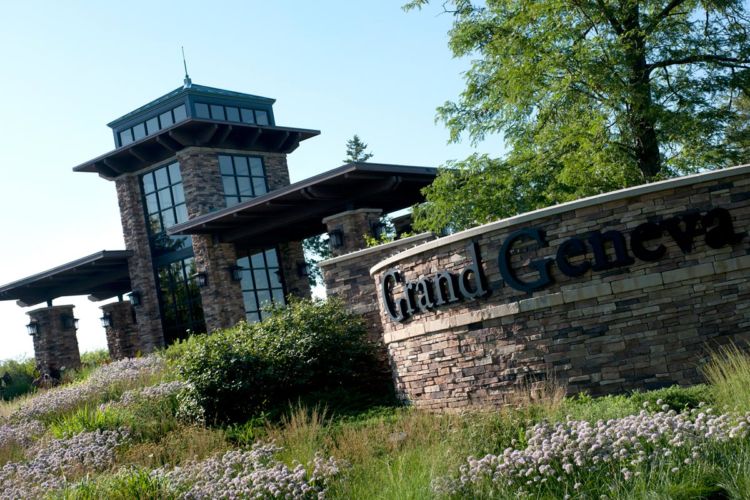 Special room rates
We have negotiated special room rates for conference attendees:
Room with two double beds: $89/night
King room: $114/night
Additional room types (King Suite, Junior Suite, or Premier Suite) may also be reserved, subject to availability at the time requested.
Please note that a resort fee applies to all guest rooms. While this rate is currently $25 per room per day, WWA has negotiated a reduced rate of $10 per room per day. The resort fee provides access to the Spa and Fitness Center, all phone calls, wireless internet, two bottled waters per day, a daily paper, in-room coffee, and other amenities.
This room block expires January 31st, 2018. Room availability cannot be guaranteed after this date and prevailing rates may apply. Make your reservation online or call 855-833-5345 and mention Wisconsin Wetlands Association.
The hotel's policy requires a credit card upon check-in. Location and specific room type are not guaranteed until the time of check-in. Check-in time is 4:00 pm and check-out time is 11:00 am.
Getting to the Grand Geneva
Be aware that some map/direction apps send folks on a very strange route to reach the Grand Geneva that may be confusing.
We have been told by hotel representatives that if you use the address 7022 Grand Geneva Way, you will end up on the road that leads to the main front entrance to the hotel. (7022 is the waterslide park, but if you continue along Grand Geneva Way you will reach the hotel).
To access the parking lot that is closest to the conference center entrance, continue past the main entrance to the hotel to the conference center entrance and parking. Click here to view a map of the conference center for reference.